Football Americana: Galaxy and RSL reach MLS Cup Final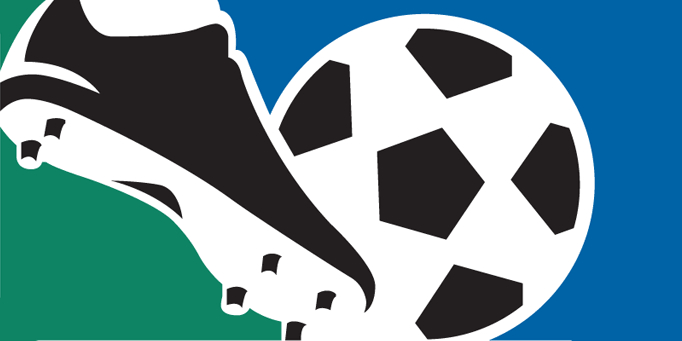 Major League Soccer is now just one game away from the end of the season, and this weekend the two conference Finals were played to determine the two MLS Cup finalists. The two matches were devoid of goals over 90 minutes, and while the Western winners managed to conjure up a couple in extra time, a team from the West took it all the way to penalties in the Eastern final. Intrigue and excitement abounded, but tension ruled the roost.
On Friday night,
Houston Dynamo
travelled to Home Depot Center amid a whirlwind of expectation. But it was
LA Galaxy
who marched on, giving David Beckham his first appearance in MLS Cup Final. But it wasn't smooth sailing - the Dynamo again took their opponents to extra time, but this time the result went against them.
At the end of the 18th minute...well, I'd like to say something happened but it was difficult to see because the floodlights went out. But they weren't out for long and...oh, they went out again in the 51st minute with Galaxy's Donovan Ricketts clutching his head after a clash with Brian Ching.
With the ball in play, both teams created chances but few were clear cut. Ricketts made some excellent saves when the Dynamo did carve out something meaningful, but in the 80th minute he could do nothing as Andrew Hainault found the net. The goal was disallowed for a foul by Ching but the decision will be subject to much discussion this week.
And so it went to extra time, and just before half time David Beckham floated in a long free kick and Gregg Berhalter tapped in after the knockdown to put LA one up. And just after half time Ricardo Clark tripped Alan Gordon in the penalty area and Landon Donovan confidently fired in the penalty to become the all-time leading playoff goalscorer and win the Western Conference title for the Galaxy.
Toyota Park hosted the Eastern final on Saturday evening, where the visitors were
Real Salt Lake
. Salt Lake snuck into the playoffs on the final day and then upset Columbus Crew to set up Saturday's tie against
Chicago Fire
. Robbie Findley and Yura Movsisyan carved out the first clear chance of the night for RSL but Jon Busch was equal to it, and Chicago could only hit the crossbar in reply.
Busch and his counterpart Nick Rimando had to be on solid form to keep their sheets clean but in truth had few top classes saves to make. The game grew frantic in the second half but, like Friday's match, was destined to reach 90 minutes without a goal. Chicago's shooting was very poor, and they fired chance after chance wide of goal.
As the flares were lit in the stands, extra time began. Salt Lake hung on for their lives as the Fire went in search of the winner and earned a penalty shoot out.
Cuauhtemoc Blanco took the first, running up from fully 25 yards and blasting in off the bar to give the Fire an early advantage. Javier Morales of RSL was the first to miss but it was a false dawn for Chicago as John Thorrington's kick was saved by Rimando and Logan Pause suffered the same fate. Fabian Espindola missed the chance to win it for RSL, but when Brandon Prideaux's spot kick drew Rimando's third save, it fell to Ned Grabavoy to fire home and he did - just. A stronger hand from Busch would have kept the ball out. On penalties, Real Salt Lake win 5-4.
So next weekend's MLS Cup Final will take place between LA Galaxy and Real Salt Lake at Seattle's Qwest Field. Five months ago, few would have predicted the Galaxy would make it. Two weeks ago, the same could be said of RSL. Congratulations to both on their big conference wins, and next Sunday should be a great final. Will it be Landon Donovan or Kyle Beckerman lifting the trophy?