Replay Action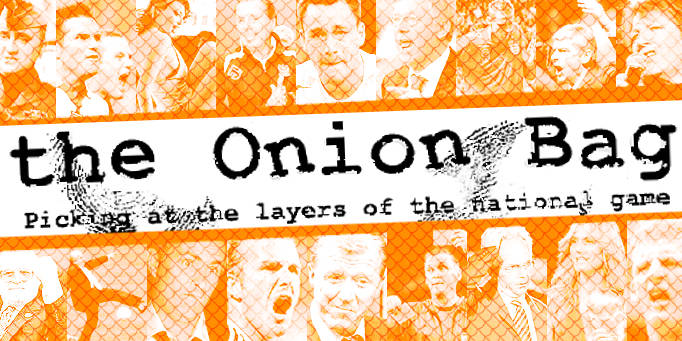 Tottenham v Wigan to be replayed
Tottenham and Wigan are to replay their fixture after it emerged that Wigan's goal should have been disallowed for hand-ball. The game which finished 9-1 to Tottenham was marred by the callously scored consolation hand-balled goal - scored by a cheating foreigner.
Same Old Arsenal...
The blatant cheating came just days after Thierry Henry gave France a helping hand to the World Cup by palming the ball back in play to set up William Gallas's goal. The goal denied Ireland a chance to fail to score for another 20 minutes and then go out on penalties.
Tottenham striker Robbie Keane was the first to agree to a rematch with Wigan. "To be sure, begorrah, I can't go on all week about replaying yer French and not call for one against Wigan when dey do de same an' all."
The irony of easy content
Henry has come under fire from bored, lazy hacks all over the world, who were shocked and stunned by the amount of easy content they could get from an international fixture not involving England.
The Barcelona frontman is keeping a low profile following the controversy. Wigan "scorer" Paul Scharner has too gone into hiding along with all his other Wigan team-mates.
Nous Allons En Afrique du Sud
High profile French football experts have shown sympathy for the Irish: "It's disgraceful," said Arsene Wenger. "This isn't the way we should have qualified, I feel embarrassed that we should be going to the World Cup in such a manner," he said as he signed his lucrative summer punditry contract for French TV.