Football Americana Week 32: Regular season finale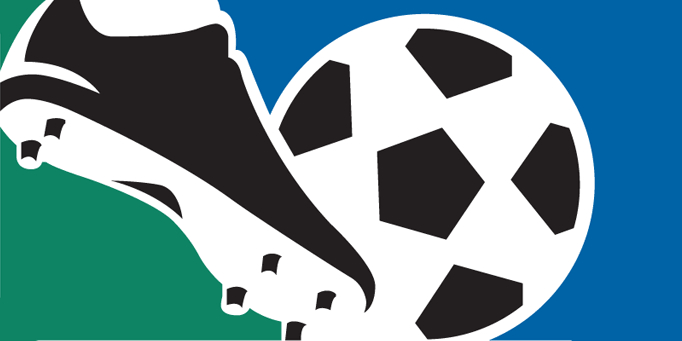 Major League Soccer's playoff hopefuls went into the season finale with a whole host of possibilities ahead of them. And without wishing to put too fine a point on it, they all crapped the bed. Here's what happened in a spectacular, surprising and decisive Week 32, the final week of the MLS regular season for 2009.
The first game of the week saw
Chivas USA
, the only team with two games left and with a chance to take the Supporters Shield from Columbus, travelling to Toyota Park to face
Chicago Fire
. Eduardo Lillingston headed a Blanco corner into his own net to put the Fire in the playoffs and hand the Supporters Shield to the Crew.
Toronto FC
, one of four teams starting the weekend on 39 points, had their playoff hopes ended in stunning fashion by
New York Red Bulls
. The Red Bulls have been awful all season but said goodbye to Giants Stadium and the retiring Albert Celades with an amazing, rain-soaked 5-0 win.
Macoumba Kandji put them ahead in the second minute and Juan Pablo Angel trebled the lead, rolling back the years with a clever shimmy and finish for two, and slotting home for three. Kandji pounced on a goalkeeping error to get his second, and Matthew Mbuta tucked in a cool penalty in stoppage time to get his first of the season.
After 90 minutes,
DC United
were in the playoffs. After 93, they were all but out thanks to a heartbreaking equaliser against
Kansas City Wizards
. Kei Kamara headed the Wizards in front before United turned the game around. Fred was brought down in the 65th minute and Jaime Moreno equalised from the spot, and Julius James headed them into the lead.
But Fred was again involved in stoppage time, handling on the line to get himself sent off and concede the Claudio Lopez penalty that ended DC's season. There was still time to hit the post, but it wasn't United's day.
FC Dallas
also failed at the final hurdle, losing out to
Seattle Sounders
. The Sounders had one disallowed before Atiba Harris put FCD in the lead. Nate Jaqua tapped in the equaliser just after the hour mark, and a late goal from Brad Evans won it for the Sounders.
With the teams around them falling over themselves to fail,
Real Salt Lake
took advantage, coming from nowhere to earn a playoff berth. They knocked
Colorado Rapids
out with a 3-0 win at Rio Tinto. Robbie Findley headed in the opener and doubled the lead with a clever solo goal in the 33rd minute. Yura Movsisyan sealed it with a superb late finish to extend his RSL career for at least two more games.
There was little at stake at Home Depot Center on Saturday, where
LA Galaxy
won 2-0 against
San Jose Earthquakes
. That bloke with the beard played a lovely pass to Landon Donovan, whose shot clipped defender Bobby Burling and swung over Joe Cannon for 1-0. And the same pair linked once again with 13 minutes left, Beckham finding Donovan with a through ball which the American international confidently tucked in off the post.
Chivas were in action again on Sunday, going head to head with
Houston Dynamo
for the second spot in the West. Houston led 3-0 thanks to Andrew Hainault's header, Dominic Oduro's rolled finish and Abe Thompson's tap-in, but Chivas weren't going to lay down and be beaten easily. Michael Lahoud pounced to make it 3-1 before Lillingston's penalty kick set up a tense final few minutes. Dynamo held on to close out the regular season with an away victory.
Finally, with all around them falling at the final hurdle,
New England Revolution
had a golden chance to make the playoffs by beating
Columbus Crew
, a side with nothing tangible to play for. Jeff Larentowicz scored the only goal, his first of the season, to send the Revs into the post-season.
The playoffs are underway already, beginning in Seattle last Thursday night. Their 0-0 draw with the Dynamo will feature in this column next week. Elsewhere, LA face Chivas, Columbus face Real Salt Lake, and Chicago face New England. This is where it gets really exciting.
Full results and standings
here
.
For more great writing by
Chris Nee
, visit
TwoFootedTackle.com
.