Midweek TV Preview: 30 November - 3rd December 2009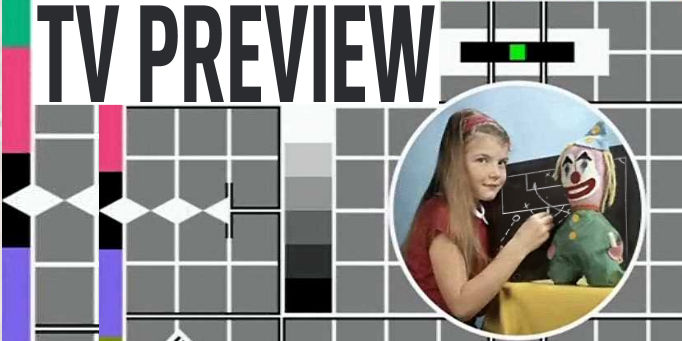 Monday 30th November



19:45 Blackpool v Preston, Championship, Sky Sports 1 & HD1

These two old Lancashire rivals first met in November 1901 at Bootham Crescent. Blackpool will be looking to avenge that 4-1 home defeat which could have been so different if the officials had been allowed to use kinematic evidence!

Tuesday 1st December



19:45 Manchester Utd v Tottenham Hotspur, Carling Cup 5th Round, Sky Sports 2 & HD2

Shame that Sky are showing a match between two teams who will most likely take this match the least seriously. United have bigger fish to fry and Tottenham are under the impression that they have bigger fish to fry. Pompey v Villa may not have brought in as big an audience but at the those watching would have witnessed a more committed performance.

19:45 Sampdoria v Livorno, Coppa Italia, ESPN

Mind you if you think the Carling Cup is looked down on in England you haven't seen a Coppa Italia Fourth Round Tie. Come to that neither have most Italians.

Wednesday 2nd December



18:00 Red Bull Salzburg v Lazio, UEFA Europa League, ITV4

The penultimate round kicks off a week after the Champions League no doubt as a deliberate ploy by the villainous Platini to prevent us here at SPAOTP from a quiet week on the Previews. If you're a disciple of the Italian game or are working on a dissertation on branding in football then this is the one for you. If not then...

18:00 AEK Athens v Everton, UEFA Europa League, ESPN

... must surely be the correct choice. Defeated, exhausted, depleted by injuries and having fallen foul of the British Government's guidelines on supermarket development and sustainable communities, Everton now have to travel to a midweek fixture in Athens. The question is, how badly do the Toffees really want this?

20:05 Valencia v Lille, UEFA Europa League, ESPN

One point seperates the two at the top of the Group B table. Lille enjoyed a 4-0 romp over Valenciennes at the weekend so will be feeling chipper as they travel to their high flying opponents with a similar name.

20:05 Celtic v Hapoel Tel Aviv, UEFA Europa League, ITV4

While it's not over for Tony Mowbray's men they do need to start winning NOW and everyone else needs to start losing also NOW. A victory for Hapoel should just about see them through.

19:45 Manchester City v Arsenal, Carling Cup 5th Round, Sky Sports 2 / HD2

The meat in a Europe League sandwich and a tender cut it is too. City are a club anxious to get their hands on some silverware so as to reward their masters' generosity. Also, given Arsenal's men-against-boys-style defeat to Chelsea on Sunday, the Carling Cup may take on some extra significance for The Gunners too.

21:00 Xerez v Barcelona, La Liga, Sky Sports 2

Top meets bottom, hilarity ensues, Ibrahimovic misses a hat full of sitters, 0-0, crisis.




Thursday 3rd December



18:00 PSV Eindhoven v Sparta Prague, UEFA Europa League, ESPN

Definite whiff of faded glory about this fixture. Like the leather upholstery in an Austin Cambridge. ESPN is the home of Dutch football in the UK so the commentator should know at least half of the players names.

20:05 Fulham v CSKA Sofia, UEFA Europa League Group E, Five

Something tells me that wiley old Woy wouldn't be devastated if Fulham made a dignified exit in the group stages of this compo in order to concentrate on the domestic situation. But the next England manager's no fool. He realises that there is nothing to be gained by losing in front of an enthusiastic home crowd and a relatively large terrestrial TV audience (relative to Channel Five that is). Consequently he'll instruct his boys to have a right go. I wonder if there are any tickets available?

20:05 AS Roma v FC Basel, UEFA Europa League, ESPN

Having said that if The Cottagers can open up Sofia and if Basel can score in Rome then things could get a bit tasty. Know what I mean?