Jeu du Jour Week 11: Return of the Unrelegables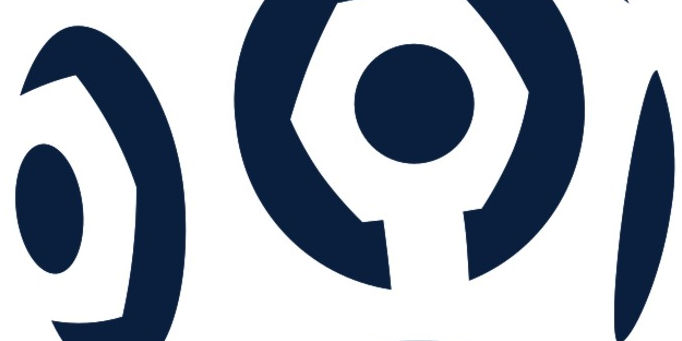 It's about time we shone our
Jeu du Jour
spotlight on
Auxerre
as we look back on Week 11. The only team never to be relegated from France's top flight started off this season as though that might all change, but after a defeat in each of their first three games, they now find themselves unbeaten in eight and up to fifth in the table.
AJA's progress was maintained on Saturday with their fifth successive win, 2-1 at home to
Montpellier
. Once again it was the Polish striker Ireneusz Jelen who did the damage, bagging two goals to add to the two he got last week against Lille. Both goals had a familiar ring to them, the first beginning with a run down the left by Aurélien Capoue who crossed for Jelen in the area, the second beginning with a run down the right by Dariusz Dudka who crossed for... well you can probably work out the rest.
Auxerre by no means found this an easy victory, however, and Nenad Dzodic's consolation goal for the visitors in stoppage time was certainly deserved, but there can be no denying Jean Fernandez has got his team playing very efficiently these days. They're now level on 20 points, meeting Montpellier on their way down, and at this stage you'd have to say they're a good each-way bet for a Europa League place.
Above them,
Bordeaux
retained top spot with a gritty 1-0 win over
Monaco
. In a no-frills meeting between the two sides, the winning goal came just after the hour mark when Marc Planus slotted home a spilled save by Stephane Ruffier after Marouane Chamakh had headed a Wendel free kick straight at the Monaco keeper.
So Monaco's recent run of fine form which has seen them rise to third in the table receives a setback, albeit perhaps only a temporary one, while
Lyon
stay only two points behind Bordeaux after their 1-0 win over
Saint Etienne
last Saturday. In a fairly balanced game, both teams hit the woodwork but Lyon upped the pressure in the second half and picked up all three points through former Saint Etienne player Bafetimbi Gomis.
Losing their footing in the leading pack were
Marseille
who returned from their swine flu-enforced absence last week only to draw 1-1 at home to
Toulouse
. Within eight minutes, Toulouse found themselves down to ten men when their keeper Yohann Pelé was judged to have felled Mamadou Niang on the edge of the area. Off went Pelé but no penalty was given, yet this didn't discourage Toulouse from rallying even with their numerical advantage.
With 28 minutes on the clock, they actually took the lead thanks to a wonderful long-range strike from an indirect free kick by Moussa Sissoko (see below). It was a tremendous effort and one which set up the away side for the second half in no uncertain terms. And they almost weathered the storm to the very end, but sadly their substitute keeper Olivier Blondel – who had been brilliant since replacing Pelé – gave the ball away, only to see it end up in the back of his own net via a neat bit of finishing from Brandão.
Marseille drop to seventh, then, but don't be fooled – that game in hand against PSG could see them rise back up to third if they were to win it, and just in case you're wondering, the match itself has been rescheduled to November 20th following all that nasty swine flu business.
Valenciennes
remain a team in tip-top form and are now up to sixth following a very impressive 3-0 away trouncing of
Rennes
. Bad marking was the order of the day for Frédéric Antonetti's side as Bobo Baldé and Fahid Ben Khalfallah put Valenciennes 2-0 up in the second half. Their third was highly debatable, however, as Grégory Pujol's curling shot hit both post and bar before bouncing down onto the goalline and out again. The referee considered it to have crossed the line, but replays later showed otherwise.
Nonetheless, Rennes continue to fall with just one win in their last five, but the same can be said of
PSG
who got that win on Sunday – 4-1 away to
Sochaux
. Goals from Clément, Chantôme, Erdinç and Luyindula brought an end to Sochaux's three game run of wins and keeps foreshortens any further dropping down the table on the team from the capital.
At the other end, we first need to see if
Grenoble
got their first win of the season, andddddd... no. Defeat number 11 came at the hands of
Lille
, 2-0 at home, which leaves the bottom club with just five goals in the 'For' column and 23 in the 'Against'. On the plus side, congratulations to Mecha Bazdarevic for hanging onto his job for so long against all the odds.
And they're all queuing up to be in the bottom three, seemingly.
Le Mans
lost again on Saturday, 1-0 away to
Nice
who, with three wins in their last four, are now well clear of the relegation zone. Above Grenoble and Le Mans are
Lens
who picked up a vital if unsubstantial point in their 1-1 draw at home to
Lorient
. Fourth-bottom is
Boulogne
who predictably, perhaps, are finding life in Ligue 1 a bit of a struggle after they lost 2-1 at home to
Nancy
.
Well there we must leave it for another Ligue 1 round-up. Full results and standings can be picked up
here
. For now though, it's à bientôt...