Dirty Old Toon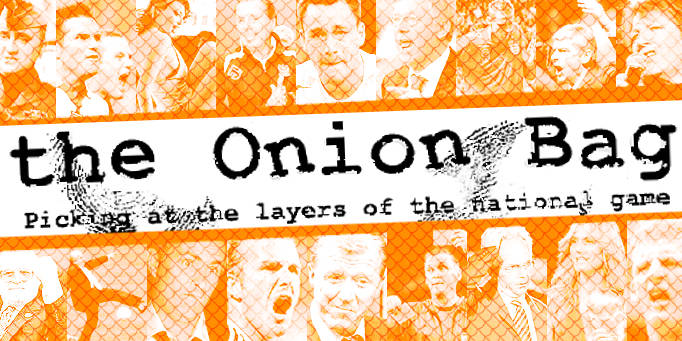 Geordies live up to their billing
Newcastle United supporters are most likely to live up to their stereotype. A recent study measured how likely supporters are to behave in the way that their image suggests - the Toon Army came top of the list.
Have Your Say
Dr Julius Limbani, Head of the Regional Faculties Faculty in the University of Croydon explained further: "We collated a number of well known traits and asked supporters of the corresponding clubs if that was what they were really like."
The survey showed that 67% of Manchester United supporters only pretended to hate the England national team. Plus an amazing 89% of Portsmouth supporters are pacifist liberals who really hate that guy and his stupid bell.
Lock 'em up
The study also found nearly all Arsenal fans are not disinterested middle class north Londoners with second homes in Tuscany (most of them are in Dubai). Furthermore, only 13% of Liverpool supporters actually sign on with a pen in their hand. The remaining 87% use a pencil or stamp.
12th man
However, it was the Toon Army who were the most stereotypical. Of the 3000 Geordies who were at the Riverside during last Saturday's 2-2 draw with Middlesbrough where Mido was subject to
abusive and islamaphobic chants
like "Mido the peado" and "Mido, He's got a bomb you know" almost all of them were unemployable, narrow-minded and stupid. Many had crippling credit card debts while others admitted to beating their wives. Indeed one was repeatedly punching his spouse in the stomach while having his questionnaire read to him.
You're a big man but you're out of shape
Newcastle community activist Les Dyke condemned the survey and its methods. "Way aye!" he said "Ah think its a fooking digreece that a wherl toon should be pijen herled joost because of a smerl group of nuttahs sayin' them horrible things to that egipshan fellah. Now excuse me, me coarl delivery is due anny minute. Ah divenaah. It was'na like this before Thatcher."