Styles' Counsel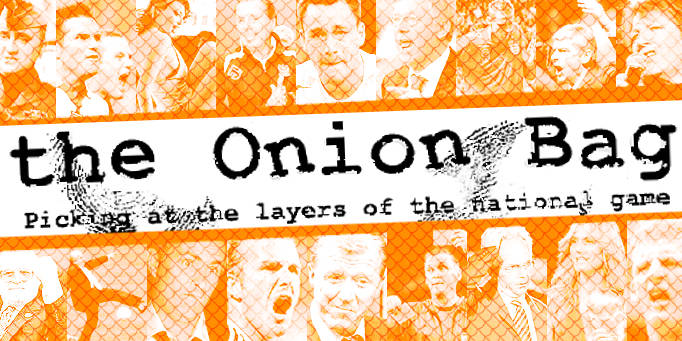 Ref reveals support in high places
Controversial referee Rob Styles has confirmed that he has received messages of support from Diego Maradona and Venezuelan President Hugo Chavez.
Roll up roll up
The Argentine legend, praised Styles for his bravery in allowing the penalty for Chelsea when their winger Florent Malouda threw himself into the path of Steve Finnan to earn the spot kick. President Chavez said of Styles: "He has struck a blow for workers everywhere by undermining the crooks' lair that is the Premier league and exposing English Football for what it is: a capitalist's circus". The pair were appearing on Chavez' weekly
Sunday afternoon talk show
called
Chavez And The All-Stars
. Critics have called it "quite literally the only show in town."
The real thing
Maradona is famous the world over for his magnificent performances as a player for Argentina and Napoli and is infamous in England for cruelly exposing the inadequacies of Terry Fenwick and Peter Shilton. He said that Styles should not allow himself to be initimidated by players on huge salaries and invited him to his rehab clinic in Havana for prune juice and lettuce. "If he has a coke problem, then perhaps I can help," said the bloated genius of yore. "If he does not have a coke problem then perhaps he should get one and soon."
Poll dancing
Styles himself has remained tight-lipped about events on Sunday at Anfield where, in addition to giving the bizarre penalty, he appeared to show two yellow cards to Michael Essien without sending him off. This has raised concerns that Stiles is considering retirement and publishing a ghost written autobiography with indecent haste a la Graham Poll. Sports TV production companies have been warned not to talk to a strange man in black offering himself as a paid consultant.
Rest in pieces
Meanwhile, the hapless official faces even more trouble as he is wanted for questioning by Hampshire Police following an incident in his home town. Eye witnesses report that Styles was directing a Mrs Liteweight (84) across the high street while signalling a 20 tonne lorry to stop and let the old woman cross. Unfortunately he mixed up his signals and the lorry ran her over. Doctors believe her heart burst before impact so would have felt nothing.