Roy Of The Reapers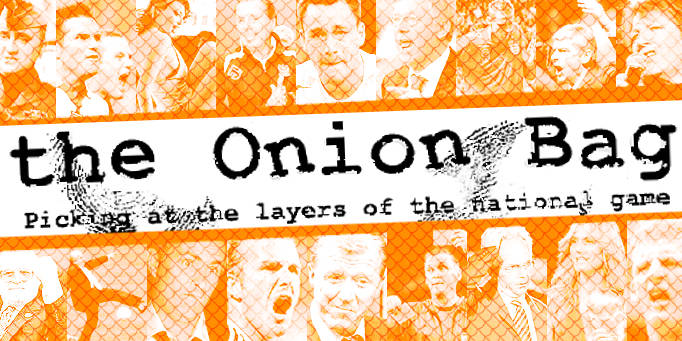 Crazy Keane to cleanse team of WAGs
Barmy Sunderland boss Roy Keane has followed
his outburst
about
WAGs
influencing players' career choices by stating that he will personally cleanse his team of the "WAG menace".
Shouting in the ear of an innocent 14-year-old schoolgirl in Sunderland's Castletown shopping centre, bonkers Keane decreed, "And lo! Any filthy, disease-ridden bitch that comes near my flock shall feel my wrath!" before slapping her violently about the face and
Alf-Inge Haarland-ing
her knee.
They all love it really
The Onion Bag's very intrepid reporter Larry Gak accepted a pamphlet from the former Manchester United captain and carefully engaged him in small talk. "They pollute the players. Vile temptresses with their implanted dirty pillows and always-open mimsies. It is my burden that I must reap the harvest for a new dawn. Oh, and we'll be 12 points clear in the Premiership by Christmas."
Cult
Keane, who now calls himself the Reverend Roy, was handing out the pamphlets which describe his new church, the Unification of the Latter Day Sons of the Boot. The literature advocates a pure spirituality for players and a life unencumbered by the familiar, wealthy trappings of the modern professional footballer.
Damned
One Sunderland player who asked us not to name him but who we can exclusively reveal is Michael Chopra said, "I've just got here and the gaffer's taken my passport, all my money, and told me the club is my family, not my mum and dad. Now he's saying he sees it as his duty to get rid of my bird, too."
Captain Sensible
Reports that Keane will insist that only
Kool-Aid
be drunk at half-time have been dismissed by the club.