Ferguson Fires 'liar' Solskjaer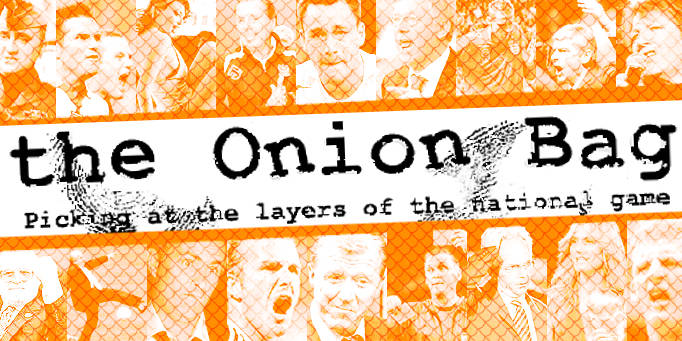 Sir Alex ditches striker over DOB scam
Sir Alex Ferguson has sensationally fired his Norwegian striker
Ole Gunnar Solskjær
after it emerged that the so-called baby-faced assassin is in fact 56-years-old.
Solskjær's sacking comes on the day he announced
his retirement
from the game due to an arthritic knee.
Old man
The fraud was discovered when stingy Ferguson was going over the books trying to scrape together enough cash to reinforce his withering forward line and saw Solskjær had in fact been employed by the club for nearly 30 years. Sacking the player means the Scot avoids paying him a pension or providing a testimonial.
Young man
Solskjær was already the wrong side of 30 when signed by United in the 1980s by former boss Ron Atkinson. But the spindly Norwegian was left to his own devices as Atkinson believed he had purchased a Scandinavian wunderkid who needed to put on some muscle.
There's no need to feel down
Over the years, he got to hone his skills by training alongside such United greats as, er, Clayton Blackmore, Lee Martin and Ashley Grimes. Amid such mediocrity, Solskjær shone, culminating in his scoring the winning goal in 1999's Champions League final. He was 49 at the time.
Ferguson is outraged by the deception, spewing forth to the Onion Bag's intrepid reporter Larry Gak, "Ah thought the wee fucka was 12. Ah changed his nappy wi' me own two hunds! Ah'll batta him if I see him agin!"
You can hang out with all the boys
Solskjær's agent has announced the player is looking to pursue a new and lucrative career in political assassination and gun-for-hire killing. "Ole already has the brand. Now it's all about how we lever it," he slurped, rubbing his filthy hands together and adjusting his
grim-up-north-London
glasses.