The Great Disallowed Debate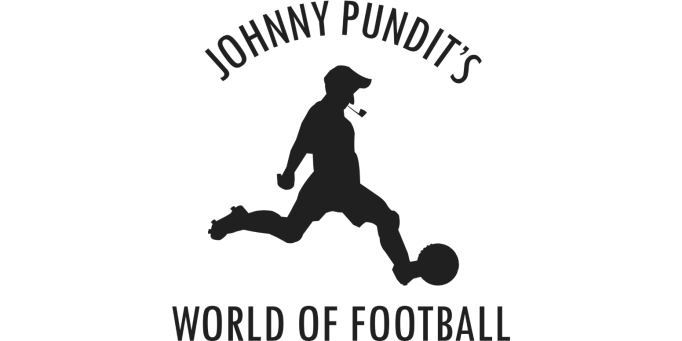 Might Have Beens by an Old Has Been
Funny old thing, Football. For instance, disallowed goals. Saturday afternoon's great "might have beens". And bread and butter for pundits like your favourite columnist…
Humdrum tie
There have been a few in the Premier League this weekend and last, with Fulham coming off particularly badly last Saturday. Couldn't help but think of Accrington Stanley's notorious rash of disallowed goals in the 1955-1956 season. Fighting relegation in the April, they equalised late on against Wolves; disallowed for offside. The next match, at Filbert Street, saw Stanley's outside right, Wilkins, score - but he was adjudged to have fouled City's centre half, and the goal was not given.
Up Stanley's End
To Maine Road, a match Stanley had to win to have any chance of staying up. They scored three times. But the first was given as offside, the second was deemed not to have crossed the line, and the third - the luckless Wilkins again - apparently 'involved use of the hands'. Which was ironic, as Wilkins was famously the only First Division striker to have lost both arms in the war and still hold down a career in professional football. In the last minute, City went up Stanley's end and scored. With two games to go, Stanley were down.
Scoring helplessly
With nothing to play for, they decided their season might as well achieve something, and resolved to go for the record for Most Disallowed Goals (which until then hadn't even existed). So, against Chelsea, when Wilkins scored, he immediately 'owned up' to the referee that he'd handled it. But in the next game, against Villa, half the Stanley team wanted to win their last match in the First Division and half wanted to reach double figures in the disallowed goals stakes. Resulting in extraordinary scenes as half the Stanley players rushed forward to score — only for the other half to immediately claim to the man in black that their colleagues had variously handled, fouled or elbowed en route to goal. The Villa team were all but forgotten as Stanley players hurtled up the field, scoring helplessly, whilst other Stanley players jumped up and down furiously, swearing blind the goals should be disallowed.
Mass brawl
It resulted in a 0-0 draw in a mass brawl. And that's why I'm in favour of goal-line technology.
Yours aye,