Baggies See Blue Over Kit Deal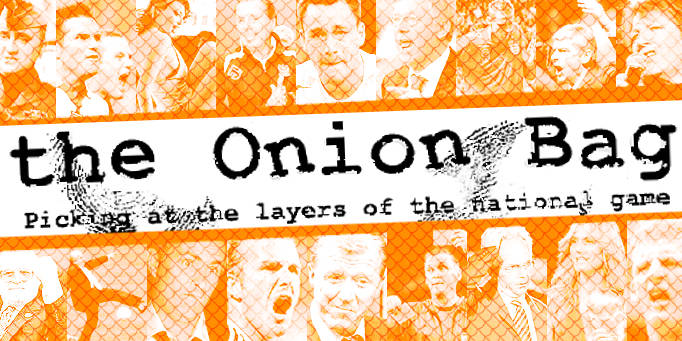 WBA sponsored by Scolari and Co
West Bromwich Albion today announced an end to their four-month spell without a shirt sponsor. The Midlands club have been looking for a sound financial benefactor and household name to feature on their famous navy-blue-and-white-striped shirts, and as from next weekend that name will be Chelsea FC, according to a source at the club.
Controversial
With The Baggies struggling near the foot of the Premier League table and fast approaching the start of the January transfer window, the club were keen to secure a deal that would generate more cash to buy new players. It's understood Roman Abramovich was aware of their dire circumstances and stepped in with an offer that breaks new ground in inter-club sponsorship.
New deal
A spokesman for West Bromwich Albion said "We're delighted to announce this new partnership with Chelsea FC. We know the fans might be a bit upset with this new association with our London brothers, but at the end of the day do they really want to be watching a bunch of nameless nobodies getting relegated before you can say 'hopelessly inadequate'? No, thought not."
Key to the fans' ire is likely to be the placement of the Chelsea name on the front of the West Brom shirts. As if that wasn't bad enough, their away shirts will feature an alternative image of Roman Abramovich's face.
Utter confusion
A further concern has been raised about the confusion that's likely to be caused by the Chelsea name appearing on The Baggies' shirts. Ernie Platitude of the WBA Supporters Club said "Our players make few enough completed passes these days as it is. What's going to happen when they look up and see someone wearing a shirt with 'Chelsea' on the front? No-one will pass the ball and we'll end up losing possession every ten seconds. Wait a minute, that's what's happening now, isn't it?"
West Brom are offering fans the chance to have the new sponsor name printed on their home shirts free of charge although there will be a fee of £45 for the away shirts. This covers the cost of medical insurance as the printers often fall ill at having to see Roman Abramovich's face on a regular basis.