Midweek TV Preview: 15 - 19 December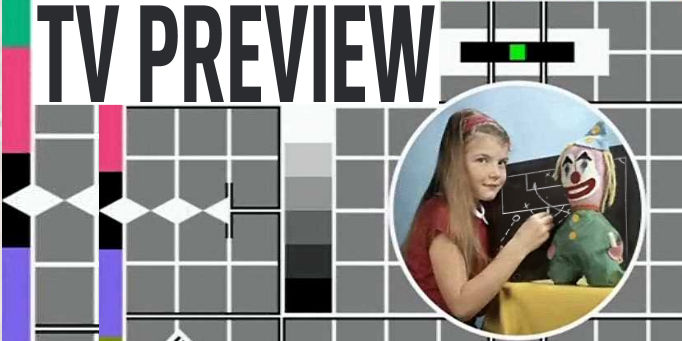 (All times - UK)
Monday 15th December
19:45 Charlton Athletic v Derby County, Championship, Sky Sports 1/HD1
It's not often you see the words 'Charlton' and 'win' in the same sentence but last night's BBC Sports Personality of the Year awards came up trumps for us. Good old Sir Bobby… Anyway, The Addicks are now twelve games without a win and looking to turn things around against a floundering Derby side. Stranger things have happened…
19:45 Motherwell v Kilmarnock, Scottish Premier League, Setanta Sports 1
Just two points separate these two teams and neither are very far away from Hamilton who currently occupy the relegation spot. Both teams are currently on a very poor run of league form, so expect this to be a gritty (and dare we say 'dour') battle.
Tuesday 16th December
19:45 Blyth Spartans v AFC Bournemouth, FA Cup 2nd Round Replay, Setanta Sports 1
Your ever-insightful SPAOTP was onto something during the Weekend TV Preview of November 28th. All the signs were there - a dodgy Bournemouth side and a Blyth team giddy with thoughts of 1978's glory run to the Fifth Round. In the end, Blyth battled to a goalless draw at Bournemouth so it's back to Croft Park where a winner must be found. The victors will face Blackburn at home in the next round, so that's practically a bye to Round 4. No pressure, then…
19:45 Shrewsbury v Brighton & Hove Albion, Johnstone's Paint Trophy Area Semi-final, Sky Sports 1/HD1
Shrewsbury are really racking up the goals in this competition. A 7-0 win over Wycombe in the second round followed by a 5-0 win over Dagenham and Redbridge in the Quarter Finals far outperforms any of Brighton's exploits up to now. £5 to win on The Shrews please, Mr. Coral…
Wednesday 17th December
16:00 Fiorentina v Torino, Coppa Italia Round of 16, SportsXchange
It's been ages since either of these two teams have won the Italian Cup, and as far as we can make out Torino's wait will go on for a while longer yet. These two teams are currently at either end of the Serie A table with Torino teetering on the precipice of relegation. We'll take Fiorentina to play Lazio in the Quarter Finals.
19:45 Hamburg v Aston Villa, UEFA Cup Group F, Five
Only pride to play for here. Both teams are assured of a place in the knockout stages, so who wants to win the group? Anybody?
20:00 Roma v Bologna, Coppa Italia, Round of 16, SportsXchange
'Il Grande Un', as they say in the Apennines. The form book tells us Roma are looking for their eighth straight win on the bounce while Bologna are looking for their fourth straight away win on the bounce. We'll give you a clue here - SportsXchange is on Sky channel 456…
Thursday 18th December
10:30 Manchester United v Gamba Osaka, FIFA Club World Cup Semi-Final, Five
Gamba Osaka's 1-0 win over Adelaide United yesterday means the Red Devils play the AFC champions in this second Semi-Final of the competition. Pachuca of Mexico plays Quito of Ecuador in the other semi, so we won't necessarily be going through the motions of a 'Europe v South America' final this time. Of course we might, but let's keep our fingers crossed it doesn't come to that for the sake of this weak excuse for a competition.
19:45 Altrincham v Burton Albion, Blue Square Premier, Setanta Sports 1
That'll be
Nigel Clough's Burton Albion
, of course, and the same Burton Albion that's flying high at the top of the National Conference right now. Despite Altrincham's mid-table mediocrity they're still a tough team to beat at home so this should be an excellent indicator of Burton's ability to finally cross the line into League 2.
Friday 19th December
SPECIAL PRE-CHRISTMAS BONUS!
11:00 Last 16 Draw, UEFA Champions League, British Eurosport
12:00 Last 32 Draw, UEFA Cup, British Eurosport
Now that the antipathy over those meaningless group games has faded away, it's time to concentrate on the real deal where Europe's concerned. Yes from now on, it's a knockout (to quote Stuart Hall) and here's where we find out who'll get the chance to knock out who. Much waffle between the unscrewing of all those plastic balls as usual, so don't be scared to Sky+ this and fast forward all the boring bits later. If you're reading this
David Taylor
, we're very sorry indeed.