Christmas Of Champions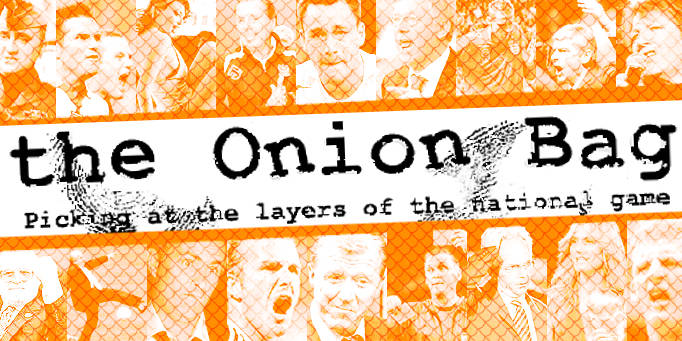 Champs League knockout round on Christmas Day
Champions League organisers UEFA have set off a festive firework by declaring that all
first round knockout games
in the competition will be played on Christmas Day.
Good elf
The move will allow the spectacle that is Europe's premier football prize to dominate European television schedules on the one day of the year most people are indoors, stuffed to the gills, pissed and letting off sprout-spruced farts in front of the telly.
Pre-seasons greetings
UEFA spokesman Bent Kum said, "Yes to be listening to me dankyouveddymuch. We are thinking it is a good idea. Why make the competition last for so long? We shall be putting everything on the one day. Christmas Day is perfect. You will all be sloths on that day - is that right word? The last 16 competing one after another will be the '
waffer thin mint
' to your already bloated forms."
Christmas Day will begin with Chelsea and Juventus kicking off at 9am, with each game following immediately after the last for the rest of the day. Manchester United manager Sir Alex Ferguson used his influence as a Knight of the Realm to ensure a 10-minute break in the schedule at 3 o'clock so everyone can watch the Queen's Speech, even the Germans. United themselves will round the glorious day of football off playing away to Inter Milan.
Jesus saves
TV chiefs have reacted with delight. A Sky Sports spokesman said, "Phew, this makes my job much easier," while a PR mouth from ITV declared, "It means we've had to cancel some
Harry Potter
film and, regretfully, the excellent
National Lampoon's Christmas Vacation
, while we've pulled
Mutiny on the Buses
from ITV3, but we think it's worth it. We're sure our viewers will want nothing more than back-to-back football all day long on the 25th," he said as audience figures continuted to plummet.
Rooney scores from rebound
But it's not all festive footie cheer. Les Dyke, chairperson of the Rich Professional Footballers Association whined, "It's not fair our members should have to play on Christmas Day. How are they expected to give pointless, over-priced gifts to their hanger-on loved ones if they have to play football?" he raged from sofa stuffed with money.
Merry Xmas readers!