Bundesbag Week 15: Extra pepperoni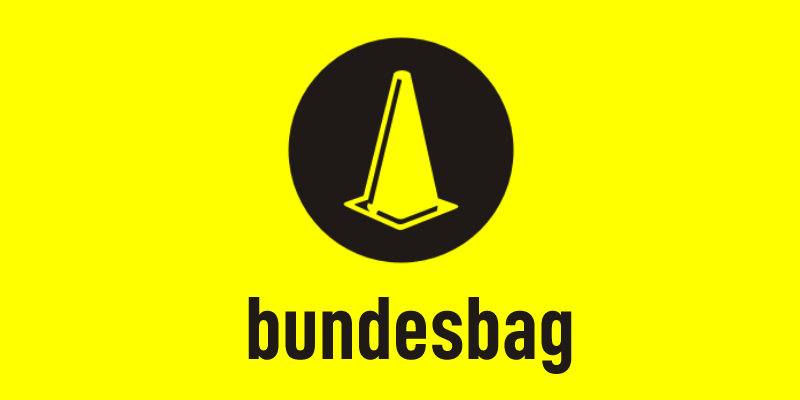 There are fewer finer sights in football than
Werder Bremen
in full flow. One day, they'll have a decent start to the season and the rest of Europe will see what they can really do in the Champions League as they outscore their opposition until they hit some tedious brick wall of doom like Chelsea or Inter or Real. In the meantime, aficionados of the Bundesliga will have to enjoy their exploits in smug isolation... unless you're a Frankfurt supporter in which case its time to hide under the duvet and rue the day your ever listened to your English cousin who told you Claudio Pizzaro was crap.
The former Chelsea striker is reborn under Thomas Schaaf as a lethal, powerful front man. His hat-trick was the work of a supremely confident man and the best of his threesome was the third just for the flick from Almeida. However, all of them will be on the Peruvian's highlight reel. The final score was 5-0 and means Werder are slowly creeping up the table towards those much needed Champions League spots. Currently occupying the third of those is
Hertha Berlin
.
Das Capital are having a fantastic season thanks in no small measure to the tubby Ukrainian
Andrei Voronin
who, by the looks of things, is occupying his slightly withdrawn playmaker role. He is being given the sort of time and space that he would never receive at Liverpool and Premier League clubs further down the table would do well to take another look at him as he has the abilities to open up defences the way he did against
Koln
on Friday.
The final score was 2-1 but don't let the Voronin love-fest fool you into thinking that everything went Hertha's way. In fact it was a tight game which would have ended 1-1 were it not for the return of Marko Pantelic who came off the bench after a prolonged absence (much of which has been spent under a cloud). His near post header was one of the goals of the weekend. It was a class finish and timely for a striker with a lot to prove since his team mates have prospered while he has been away.
Just above the Berlin club is
Bayern
who faced a stern test at the slightly faltering
Leverkusen
. The home side did not take advantage of their chances early doors and paid the price for their lack of vision.
Luca Toni
was the first to strike thanks to a fantastic cross from the brilliant Ze Roberto. Miro Klose rounded off the win after benefiting from the pink boots of Franck.
Top of the shop are
Hoffenheim
who made short work of
Bielefeld
. Vedad Ibesivic picked up his 56th goal of the season contributing to a 3-0 (gerd) mullering.
Meanwhile,
'Gladbach's
gloom is now in danger of being upgraded to doom. They were beaten at home by
Cottbus
. They say there are some wins that are so convincing that somehow three points are not enough. The same could be said for wretched home defeats and if there was any justice the DFB would deduct another three points for subjecting their supporters to such a display.
Elsewhere, the brow line of
Hannover
manager
Dieter Hecking
was raised just a notch thank to a tense but much needed 3-2 win against
Karlsruhe
. The atmosphere between the players suggested that they knew this was a six pointer.
BVB
haven't been pulling up too many trees in recent weeks but have found themselves in sixth place despite their goalless draw with
Wolfsburg
who seem to have lost their early season zing. Just above Dortmund are
Hamburg
who had to settle for a point against
Bochum
. Finally
Stuttgart
's new coach Marcus Babbel started his career with a 2-0 win. Simak's chip was sublime and Jens Lehmann saved a penalty.
The Bundesbag doesn't usually look ahead. However, this Friday sees the clash of the top two teams in the Bundesliga as Bayern host Hoffenheim. What's more the game will be televised so try to get yourself down to a boozer. Fun and larks are almost guaranteed and well worth skipping the final of
I'm A Celebrity...
for.
That's it. Results and tables
here
.