Bundesbag Week 17: Klopp-trap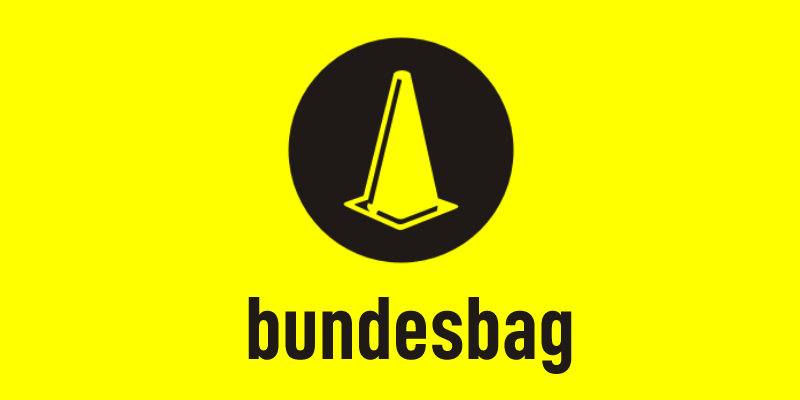 The unofficial Autumn Championship may not be the most prestigious title in world football. However, it is
Hoffenheim
's title and no one else's. Mind you they clinched it in a pretty unconvincing way with a 1-1 draw against
Schalke
who were down to nine men.
The Bundesbag was bold enough to predict that the Hoff would come unstuck in this fixture and was proved right in a way (although in a more accurate way I was wrong, but never mind). The leader's Herculean yet fruitless display against
Bayern
in the last round may have left something of a scar and the Winter Break has come at a good time for the Hoff. When they return at the end of January, it will be in their swanky
new stadium
.
One team who will be less pleased about the break will be
Hertha
who are on fire. Their 4-0 (gerd) mullering of
Karlsruhe
puts them in third place. Berlin coach Lucien Favre will have mixed feelings about the prospect of a sabbatical.
Another club worrying about the immediate future is
Hamburg
. Their manager
Martin Jol
refused to rule out a return to England with Sunderland and Croatian striker Ivica Olic has been linked with a move to Liverpool or Bayern. It was his compatriot Mladen Petric who scored the only goal in their win against
Eintracht Frankfurt
. Petric's team are behind Hertha in fourth and can be relatively pleased with the first half of the season.
Leverkusen
on the other hand have been disappointing of late. Bayer have only won once in the last four games. A 1-1 draw with
Cottbus
put an end to a less than impressive December.
Since we're at the bottom, shall we talk about '
Gladbach
? Not looking good is it? Their opponents
Dortmund
last Friday were reduced to ten men after the wee man Tamas Hajnal was sent off in the first half. BVB were a goal up at the time and rather than steadfastly defend their lines for the remainder of the game they went up the other end and scored another two goals. Kudos to Jurgen Klopp for having the courage to send his team on the attack. Boodos to 'Gladbach for being crap. 3-1 was the final score.
Elsewhere, mid-table
Bremen
beat mid-table
Wolfsburg
2-1.
Hannover
and
Bielefeld
couldn't separate themselves and settled for a 1-1 draw.
Koln
coach
Christophe Daum
can look forward to a stress-free Christmas after winning at
Bochum
2-1. On the other hand his opposite number Marcel Koller's festivities will take on a more sombre tone… unless he gets sacked, of course, then his problems are over.
Finally, Marcus Babbel's new job is going really well. He hasn't lost yet and watched Sami Khedira score two goals at home to Bayern, the second being a well deserved, albeit last gasp equaliser against Bayern. The result denied the Bavarians the Autumn Championship but hey, it's no big deal right?
That's it. The Bundesliga returns on January 30th but the third round of the
German Cup
kicks off the week before. It's been a fantastic half-season with the promise of more great attacking football to come. Thank you for reading the Bundesbag. Results, tables and assorted gubbins are
here
.