The Other Wearside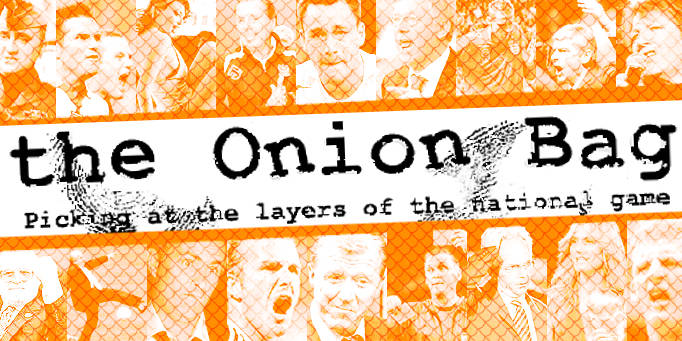 McCoist in new ITV threat
The Onion Bag can exclusively reveal that Ally McCoist will reassemble the old ITV team he worked with on their weekly highlights programme
The Premiership
if he
becomes the new Sunderland boss
.
Blind Date
The Premiership
was ITV's answer to
Match Of The Day
only with added commercials, and sponsorship bumpers featuring Robbie Savage's mum. The show only lasted three years after it became apparent that the TV channel had paid too much for it and people would rather watch Cilla Black on Saturday evenings.
McCoist was a pundit on the programme along with Andy Townsend, Robbie Earle and Terry Venables. The anchorman was Des Lynam who sacrificed his final salary pension and knighthood to desert the BBC for commercial telly.
White lines
If the former Scotland striker beat off competition from Sam Allardyce, Roberto Mancini, Gerard Houlier et al, he has promised to assemble the old gang to coach the players at the Stadium of Light. Des Lynam will introduce the players to each other on match days, Terry Venables will try to flog them home editions of
Prozone
and Townsend will point out where they went wrong by drawing little white circles around them on video playback.
For this he hopes to be reunited with his
Tactics Truck
. This was a mobile editing suite which Townsend sat in during the old programme and wheel reluctant players in so he could show them how rubbish they'd been.
Jumping the shark
While the Tactics Truck was mistakenly believed to be nothing more that a ITV OB truck, it does in fact belong to the Onion Bag and travels the nation, driven by a crack(pot) team of satirists desperately trying to come up with new ideas for stories. Duffman, the editor of the Onion Bag, would be willing to sell the truck to Sunderland.
"Its clocked up a fair few miles over the years." he told our intrepid reporter Larry Gak "but in many ways its not changed. There's still that skid mark on the toilet wall left by Andy. I'm not cleaning it up."
Offers are expected to be in the region of one pound.