Mackem Mouthful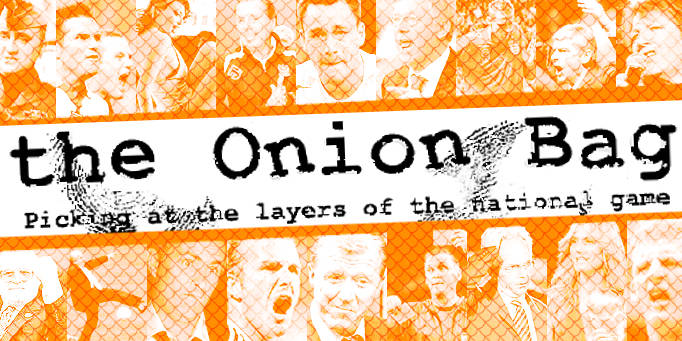 Black Cat Boss too much to handle
The world of football is locked in a furious row over the pronunciation of Ricky Sbragia's name.
Carl Cort
Pundits, hacks and other players have all been saying the Sunderland caretaker bosses name in different ways. Gary Lineker says 'Serbragia', Jeff Stelling says 'Sbraggia' and Sir Bobby Robson says 'Sammy Lee'.
The row threatened to boil over at the Hull v Sunderland post match press conference when the Times' Martin Samuel insisted the 'S' was silent while the Telegraph's Patrick Barclay said it should be hard with a soft 'G'. Samuel's reposte involved a reference to Mrs Barclay's G-spot, which resulted in Security getting involved and the conference coming to a premature end.
Wislaw Krakow & Pécsi Munkás
Disputes like this tend to be worst among the media. No one likes to be caught out by mispronouncing names like
With-Lav-Crack-Off
and
Pesky Monkeys
. Only
Soccer Saturday
pundit Paul Merson seems unmoved by the controversy "I ain't got nuffin' against it." he said "People can call it however they like. I wouldn't be bovvered in the slightest if I was Rocky."
Unlucky bobble
"Tensions are running high" said the Sun's Ian McGarry to the Onion Bag's intrepid reporter Larry Gark. "Things haven't been this bad since Trevor Brooking commentated on Bulgaria in the 1994 World Cup. We kept telling him: 'Its
Stoichkov'
, not
'Stoykov'
you twat!' Every time I think back to those days I want to punch Brooking in the face."
Right bleedin'...
Sbragia himself has declined to comment on the matter, claiming that his only interest is the next game for Sunderland. Critics believe that the man himself does not know how to pronounce his own name and has never been heard to say it aloud.
The FA have appealed for calm and suggested that a
Dubious Names Committee
be formed. Former Palace player Tony Bastard is the favourite to chair the group.