Weekend TV Preview: 12 - 14 December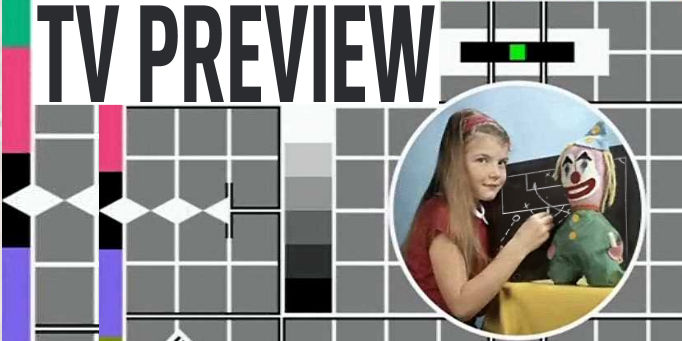 (All times - UK)
Friday 12 December
19.30 Borussia Dortmund v Borussia Monchengladbach, Bundesliga, Setanta Sports 1
A tough trip for 'Gladbach - BVB are undefeated at home this season. However, they have drawn six out of those eight games and the visitors will more than happy with a point at this stage.
Saturday 13 December
12.30 Dundee United v Rangers, Scottish Premier League, Setanta Sports 1
A chance for United to cut the gap to seven points between second and third. Rangers have only won once here in the past five years.
12.45 Middlesbrough v Arsenal, Premier League, Sky Sports 1/HD1
This fixture has become a stumbling block for Arsene Wenger's men in recent seasons. The thought of the Riverside being a bogey ground should give a bit of confidence to Boro after a string of disappointing results.
17.20 Preston North End v Birmingham City, Championship, Sky Sports 1/HD1
Preston are improving and will be certain for the play offs if they can sort out their away form. Good job they're at home here, having won five of their last six at Deepdale. They should give a good account of themselves against The Blues.
17.30 Tottenham Hotspur v Manchester United, Premier League, Setanta Sports 1
Tottenham are frankly useless against Manchester United. Last season's draw ended a run of six consecutive wins at White Hart Lane for United. Victory for 'Arry here really would make him a miracle worker.
20.00 Rennes v FC Nantes, Ligue 1, Setanta Sports 2
Ordinarily this fixture wouldn't get us too excited, but Rennes are third in the table at the moment and lowly Nantes will be bubbling over following Ivan Klasnic's late penalty winner against the mighty Lyon last week. That said though, the game to watch this evening has to be...
21.00 Barcelona v Real Madrid, La Liga, Sky Sports 1
El Clasico. You don't really need me to big this up do you? Juande Ramos takes the reins at Real following Bernd Schuster's unsurprising midweek exit.
Sunday 14 December
11.30 Vitesse v PSV, Eredivisie, Setanta Sports 2
Tough times for Vitesse, after 50 years in the top flight of Dutch football they could be going down this season. In recent years, the club could have gone bust were it not for a bail out from the local council. PSV haven't exactly been electric this season with teams like Twente, AZ and NAC shaking up the top positions from the old familiar teams, but the Eindhoven side shouldn't have much trouble here.
13.30 Portsmouth v Newcastle United, Premier League, Sky Sports 1/HD1
The jury is still out on both managers in this fixture. Both teams go into this with very similar form so it could easily go either way.
16.00 Hoffenheim v Schalke, Bundesliga, Setanta Sports 1
Duffman had a feeling that Schalke will take this one, in his increasingly forward looking Bundesbag this week. I wouldn't presume to debate him on this matter. The Bundesliga goes into hibernation this weekend, awakening at the end of January - an excellent match to mark the end to the first half of an intriguing season.
16.00 Chelsea v West Ham United, Premier League, Sky Sports 1/HD1
Apparently, if matches finished at half time, West Ham would be fourth in the table - Chelsea would be top. Chelsea are on a run of six wins against the Hammers. It probably won't end here.
19.00 Sevilla v Villarreal, La Liga, Sky Sports 1 (2nd half only)
Fourth plays second. Bit of a cock up on the scheduling front, it seems, as we only get half of this tasty tie but get all of...
20.00 Atletico Madrid v Real Betis, La Liga, Sky Sports 1
... which hardly sets my heart racing, to tell the truth. If you have the option, switch over to...
20.00 Lyon v Marseille, Ligue 1, Setanta Sports 2
This really is Le Grande Un as, after Lyon's shock last minute defeat to Nantes, Marseille could go top. Suddenly, it's all to play for in France. Zut alors!