Pink Terror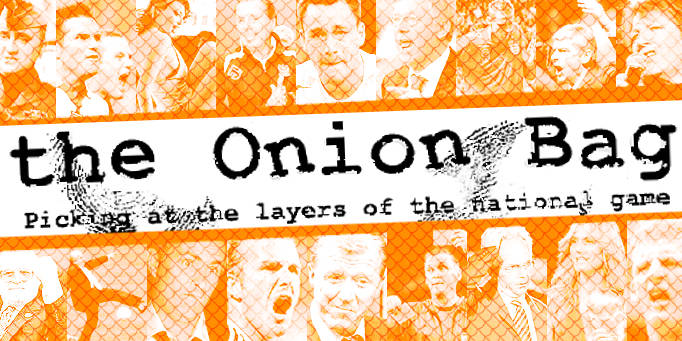 Innocent birds massacred for Bent boots
Arsenal striker Nicolas Bendtner's pink boots are set to cause a storm with wildlife conservationists as we can reveal that they were made from hundreds of slaughtered flamingos.
Chicken Kiev
Bendtner showcased the new boots last week when he used them to score against Dynamo Kiev. The Onion Bag understands that the boots are woven from the flesh of one legged pink birdies who are being bred in enormous farms in the Amazon Rain Forest.
Animal Rights activist, Les Dyke, broke the story to our intrepid reporter Larry Gak. "Flamingo leather is very expensive to make and requires the needless slaughter of 107 birds simply to make a single boot."
Pink cadillac
The boots are a distinctive shade of pink and we can reveal that for every ten pairs of boots produced, only one is cleared for sale. The rest are chopped up and fed to displaced Amazonians in the giant shantytowns who are also used as the workforce for the farms. Armed with plastic knives reclaimed from a nearby landfill, the workers trap the birds, gut them and painstakingly hand craft the boots while being forced to work among the slurry of their discarded remains.
PR spokesman for the boot manufacturer, Ernesto Cockgroupier, justified the practice: "It's a well known fact that flamingos are a health hazard. Why only yesterday I was forced to shoot three of them in Trafalger Square." Cockgroupier is now wanted for the murder of three young women on a hen night.
Then every guy will envy me
Bendtner himself is blissfully unaware of the environmental and economic atrocity taking place for the sake of his new boots. The striker was chosen to endorse them because it was felt he had the 'intellectual robustness' to overcome the taunts of his team mates and supporters for looking like a girl. That and he plays like one too.