Midweek TV Preview: 1 - 4 December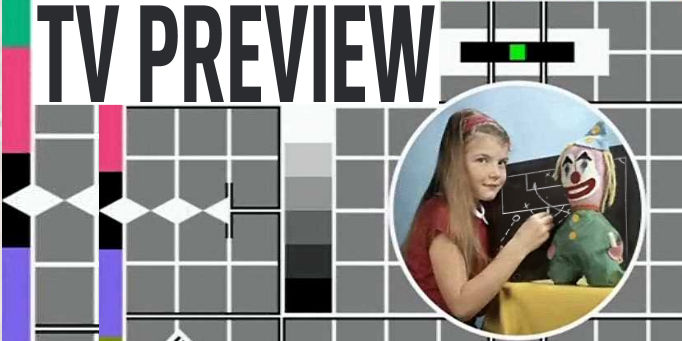 (All times UK)
Monday 1st December
20:00 Reading v Coventry, Championship, Sky Sports 1 & HD1
A win for Steve Coppel's team would close the gap on second place Birmingham to four points. There is a danger that the top two could run away with the league and leave the rest of us shmucks fighting for the play offs. Fortunately Coventry are terrible so Reading should be back in the hunt soon enough...
20:00 Liverpool v West Ham United, Premier League, Setanta Sports 1
It all seems to be falling into place for The Reds, doesn't it? Man Utd are off the the World Club Cup soon. Chelsea are losing to the likes of Arsenal and Arsenal are losing to the
likes of Stoke. So what better way to capitalise on your rivals recent pratfalls than with an unconvincing 1-0 win at home to the 'appy 'ammers. Sorry Chris.
Tuesday 2nd December
19:45 Burnley v Arsenal, Carling Cup 5th Round, Sky Sports 1 & HD1
The conquerors of Chelsea meet the... er, conquerors of Chelsea. Owen Coyle's burley Burnley will either kick the pooh out of the Wenger nursery or the young starlets will thrash them 8-0.
Wednesday 3rd December
19:45 Watford v Tottenham Hotspur, Carling Cup 5th Round, Sky Sports 1/HD1
Personally I think that the Hornets should be given a grant from the FA for taking a punt on untried managers rather that simply hiring Alan Pardew. New man
Brendan Rodgers
has an excellent opportunity to prove his spurs against a decent but vulnerable Tottenham side. T'riffic.
19:45 AC Milan v Lazio, Coppa Italia Round of 16, SportsXchange
Guaranteed to have three people watching and wondering why on earth we can't get Serie A on UK telly. Its a scandal. I tells yer.
19:45 Manchester City v PSG, UEFA Cup Group A, ITV4
Two UEFA Cup ties in as many weeks for City. Still, if you want to be a big club, the games will come thick and fast. Robinho's recovering from an injury and may be rested for this game against an average PSG side.
Thursday 4th December
01:00 Internacional v Estudiantes, Copa Sudamericana Final (2nd Leg), Setanta Sports 2
It's Advantage Inter as they take a 1-0 lead back to Brazil in this final match of what is regarded as the South American equivalent to the UEFA Cup (but actually isn't, if you know what I mean). I feel a pan-continental South American competition's a ready reckoner in the offing. I've got a couple of days off this week.
19:45 Mansfield Town v Oxford Utd Blue Square Premier Setanta Sports 1
Two ex-league clubs struggling for cash at the wrong end of the Blue Square table.
Some People Are On The Pitch
reckons they have many readers interested in matters non-league. However, we also reckon that this particular match is a bit of a stinker.
19:45 Aston Villa v MSK Zilina, UEFA Cup Group F, Five
Villa will do everything they can but it may not be enough to avoid beating this team from the Slovakian First Division.