Delap Of The Gods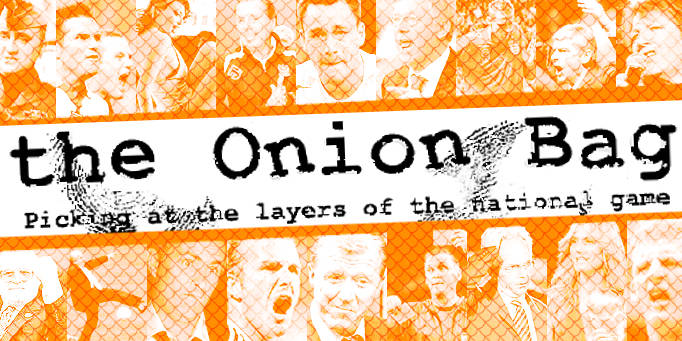 Stoke City 'shafted' without Rory
Premier League newcomers Stoke City's season faces total derailment if the club cannot find a suitable replacement for the team's long throw-in specialist Rory Delap in the January transfer window. That's the view of Stoke manager, Tony Pulis.
Useless
"Since August, we've always said that there's more to our team than just Rory's throw-ins, but we were lying. We're hopeless at football. If it wasn't for him flinging ball after ball into the box, we'd be completely shafted".
The Potters, who sit 14th in the table going into the Christmas programme, have had almost three-quarters of their season's goals set up by Delap's terrifying long throws. Last week, it was revealed that Delap - substituted in Saturday's defeat at Blackburn - was receiving pain-killing injections in his shoulder to be able to carry on playing. The situation worsened last night, as The Onion Bag's intrepid Larry Gak can exclusively reveal that the midfielder's right shoulder fell clean off "with a sickening thud". The ball-and-socket joint then rolled down the driveway of the team's hotel, chased by Pulis and three of his coaching staff in a Vauxhall Astra.
Chuck in a floater
"We're faced with two choices," Stoke City chairman Peter Coates explained. "Either we can find and re-attach Rory's shoulder, which we believe is likely to entail having to wrestle it from the jaws of a fox, or we can try and find a suitable replacement in January whilst scientists rebuild him, which will make him better than before".
To the latter end, the club have been exploring all their available options. Pulis is known to be keen on giving trials to Fatima Whitbread, Steve Backley and Tessa Sanderson. The former champion javelin throwers being both "good at throwing and also currently free agents". Meanwhile, Stoke's chief scout is known to have attempted to secure a 16th-Century trebuchet on loan for the remainder of the season from Stoke and District Gunnery Museum. The club had successfully registered the trebuchet and even given it a squad number before the kit man revealed he simply couldn't find a pair of shorts big enough.
One-touch football
"It's a nervy and frustrating time," Pulis told our man Larry Gak yesterday evening, "but we're confident that by the beginning of January we'll have found a solution. Just this morning in training we were hopeful we'd cracked it when I spotted a ball flying a full 85 yards across the pitch. Unfortunately, it turned out that Andy Griffin had passed the ball to Ricardo Fuller and he'd tried to trap it".