Weekend TV Preview: 5 - 7 December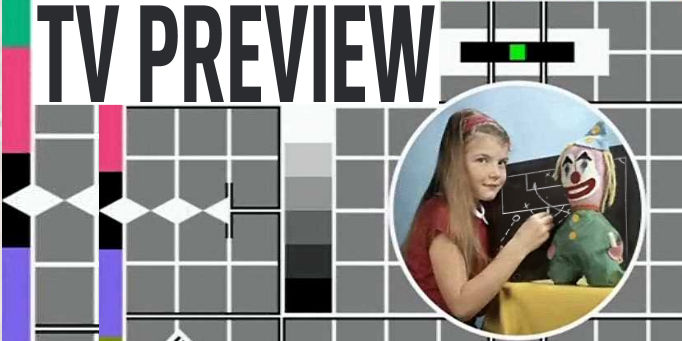 (All times UK)
Friday 5 December
19.30 Bayern Munich v Hoffenheim, Bundesliga, Setanta Sports 1
"Das Große Ein" as second-placed Bayerm host table-toppers Hoffenheim.
Duffman
deservedly bigged this up on these pages earlier this week - should be an absolute cracker.
Saturday 6 December
12.45 Fulham v Manchester City, Premier League, Sky Sports 1/HD1
Fulham are unbeaten in four and considering the oppo has been Aston Villa, Liverpool, Tottenham and Newcastle you can forgive their fans for feeling rather bullish at the moment. Back-to-back nil-nils for them, though, may not attract the neutrals, but bear in mind that the two fixtures these sides played last season resulted in a total of 11 goals.
17.20 QPR v Wolves, Championship, Sky Sports 1/HD1
Wolves are back on the TV just a week after their clash with Birmingham; this one should be a little easier for them. The signs aren't good for QPR: their form is as erratic as ever and they haven't taken maximum points in this fixture for over ten years.
17.30 Manchester Utd v Sunderland, Premier League, Setanta Sports 1
Ricky Sbragia
takes the Black Cats to Old Trafford in his first match as caretaker following the departure of Roy Keane. Sbragia should have a pretty good understanding of the opposition having spent three years at the club as a coach. It's unlikely that will be enough in this tie but stranger things have happened.
19.00 Villarreal v Getafe, La Liga, Sky Sports Xtra
You'd be forgiven for thinking this is a great opportunity for second-placed Villarreal to take advantage of the teams in first and third playing each other (coming up next) while they have a nice easy home game against mid-table opposition. However, Getafe's last two results have been a 3-1 win over Real Madrid and a draw at Barcelona. I wouldn't bet against them taking a point here too.
20.00 Nantes v Lyon, Ligue 1, Setanta Sports 2
Lyon are already five points clear and look to be cruising to yet another title. They're certainly not going to let the like of Nantes get in their way.
21.00 Barcelona v Valencia, La Liga, Sky Sports Xtra
Tie of the Weekend in La Liga. Barca put the blip against Getafe behind them and stuffed Sevilla in their own place. Valencia are still in touch with the table-toppers and should provide a tough match for them ahead of next week's El Clasico.
Sunday 7 December
11.30 Volendam v Ajax, Eredivisie, Setanta Sports 2
I'm not too proud to admit that I have never heard of Volendam, but this game probably found its way on to the schedules on the back of the home team's extra-time Dutch Cup win over Ajax just three weeks ago.
13.15 Norwich City v Ipswich Town, Championship, Sky Sports 1/HD1
The East Anglian derby finds two teams that have had better seasons than this. Ipswich, while not looking great are jostling in mid-table and staying in touching distance of the play-off spots. Strangely for the Champsionship, the bottom six clubs are in danger of getting set adrift from the rest of the table; Norwich are one of those six.
14.00 Hibernian v Celtic, Scottish Premier League, Setanta Sports 1
Celtic's SPL winning streak has to come to an end sooner or later. Doesn't it?
16.00 Everton v Aston Villa, Premier League, Sky Sports 1/HD1
I defy anyone to call this match, two teams that can pretty much conjure up any sort of result from hopeless to sublime. Could be 0-0, could be 5-4, though with Everton's striker crisis the latter looks much less likely - worth watching either way.
18.00 Real Betis v Espanyol, La Liga, Sky Sports 1 (2nd half only)
Not greatly attractive this one, Betis are in reasonably good form while Espanyol are in free-fall. Looks like a home banker.
20.00 Real Madrid v Sevilla, La Liga, Sky Sports 1
Despite the ups and downs of this season, Real's home form has been as dominant as ever. Whether they'll maintain it with one eye on next week's trip to Barcelona against a Sevilla side who are licking their own wounds remains to be seen.
20.00 PSG v Le Mans, Ligue 1, Setanta Sports 1
Despite a promising start PSG have lost ground over recent weeks, they'll hope to get back on track here.
Alternate Sunday viewing may lead you to the U20 Women's World Cup on your Eurosport between USA and North Korea (kick-off 21.15). However, the idea of two teams of 18/19 year old girls running around a football pitch is probably a lot better than the reality. For fans of a certain taste only, we feel.