New Year TV Preview: 1 - 4 January 2009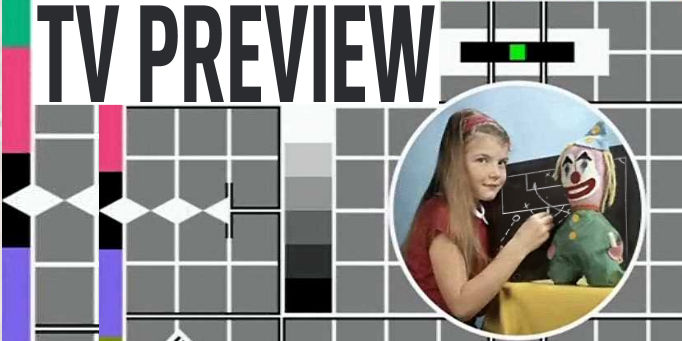 Thursday 1 January
15.00 Altrincham v Northwich Victoria, Blue Square Premier, Setanta Sports 1
It must be, ooh, less than a week since these two last played each other, but hey - it's 2009 so that means 'out with the new and in with the old'... Yes, these two teams played each other as recently as Boxing Day 2008 with Altrincham picking up a narrow 1-0 win over The bottom-of-the-table Vicks. Expect a wider margin of victory in this one.
Friday 2 January
20.00 Tottenham Hotspur v Wigan Athletic, FA Cup 3rd Round, Setanta Sports 1
Our first taste of FA Cup Third Round action this season - at least on TV, anyway - and this should be an absolute gem of a match. Spurs, always capable of putting in a good Cup run and playing at home, against a Wigan side who are on a run of three straight wins and are up to seventh in the Premier League table. Add to that the fact that Harry Redknapp is looking to win the FA Cup for the second consecutive year and you have all the makings of a really fascinating match here. Enjoy...
Saturday 3 January
12.30 Hearts v Hibernian, Scottish Premier League, Setanta Sports 1
At the moment, Hibs look the most precarious of the sides in the top six. Defeat here could have them tugging at their hooped collars.
17.25 Preston North End v Liverpool, FA Cup 3rd Round, ITV1/HD*
In any other season you'd say Liverpool might be susceptible to being turned over in a fixture like this, but right now? Highly unlikely, although a draw isn't out of the question, perhaps. Expect Stevie G to lead from the front (or, at a push, from the cosy confines of Southport Police Station via his mobile).
19.00 Barcelona v Mallorca, La Liga, Sky Sports 2
The only football Sky Sports has this weekend is from Spain starting with this seemingly one-sided affair. Mallorca have only won once since the end of September; Barcelona's form is considerably better.
21.00 Valencia v Atletico Madrid, La Liga, Sky Sports 2
Third-placed Atletico are on fire at the moment and scoring with reckless abandon, fourth-placed Valencia are going the other way after a series of indifferent results. Has the makings of a really good tie.
Sunday 4 January
12.30 Inverness CT v Rangers, Scottish Premier League, Setanta Sports 1
Cally are in a woeful run of five defeats in a row that's seen them drop from mid-table to second from bottom (OK, fair enough, that's not that far in the SPL). Rangers have been up and a down a bit lately but you can't see them messing this one up.
13.30 Gillingham v Aston Villa, FA Cup 3rd Round, ITV1/HD*
After back-to-back Third Round exits at the hands of Manchester United over the last two seasons, Villa fans will be pleased with this draw. Much will depend on Martin O'Neill's Champions League aspirations as to how desperately he chases this competition. Well worth a watch for some definitive Third Round action. Stay tuned as after the game you're immediately whisked away to Soho Square for ...
15.20 FA Cup 4th Round Draw, ITV1/HD*
Just like the third round draw, but takes just half the time.
16.00 Southampton v Manchester United, FA Cup 3rd Round, Setanta Sports 1
ITV revert to type and give United pride of place in the scheduling. The cameras might be there in case there's a repeat of the "grey kit" match from 12 years ago when United were taken apart 6-3. However, what's more likely is a repeat of what happened the last time United went to Southampton in the quarter finals in 2005 - walking away with a 4-0 victory. Surely Macclesfield Town v Everton would have been a better choice.
16.00 Real Madrid v Villarreal, La Liga, Sky Sports 2
Madrid fans expect to be battling Barcelona for the title instead of scrapping with the also-rans for a Champions League spot. Victory here against one of their many rivals should help put their season back on track.
18.00 Sevilla v Osasuna, La Liga, Sky Sports 2
Sevilla hold the fiercely contested second place in La Liga by a solitary point. They should consolidate it this weekend with their rivals playing each other and them facing the team currently nailed to the bottom.
*ITV HD is available on Freesat only.