Bumper Christmas TV Preview: 20 - 30 December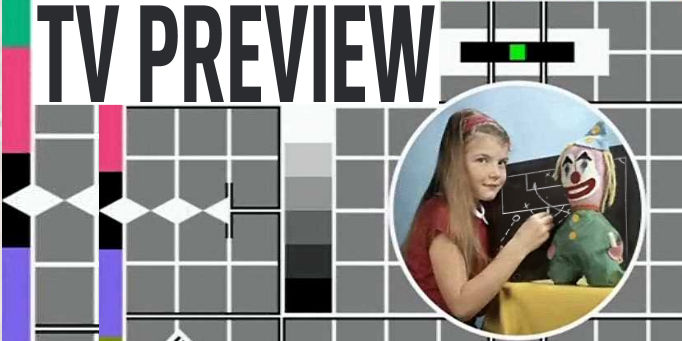 Some People On The Pitch
loves Christmas telly. Since the beginning of the season we've been doing these TV previews which we hope you've found diverting and informative. So we thought we'd round off the football year on the box with a bumper Christmas Special. We asked Noel Edmonds if he'd like to contribute by giving a small child a free subscription to Setanta and were hoping to get the X Factor's Alexandra to sing us a Christmas carol. However, Noel is booked up 'till August, Setanta are too tight and Alex has taken out an injunction on us. So instead we decided to stick to the usual formula. Merry Christmas.
Saturday 20 December
12.30 Hamilton v Motherwell, Scottish Premier League, Setanta Sports 1
A look at the form guide for both teams does not exactly suggest a surfeit of quality here. The Accies have scored six goals from their last seven to 'Wells' two. Expect a tense basement battle of interest to Scottish football fans only.
12.45 Birmingham City v Reading, Championship, Sky Sports 1/HD1
Second meets third and two ex-Premier League teams anxious to get back in the top flight before the parachute money runs out and they end up like Charlton or Watford. Should be a decent game between two quality sides.
17.20 Sheffield United v Crystal Palace, Championship, Sky Sports 1/HD1
Warnock took Palace to Bramhall Lane last year for an emotional match at the club he loves. His players made it a day to remember with an away win which reduced the annoying swine to tears. This year, it will be different.
17.30 West Ham United v Aston Villa, Premier League, Setanta Sports 1
Martin O'Neill rested his key players for Thursday's UEFA Cup trip to Hamburg and paid the price. You can appreciate why, though, as the Claret & Blue derby is one of the great English classicos and the Hammers are begging to rouse themselves under Gianfranco Zola. A competitive fixture between two attractive teams awaits whoever has the wisdom to watch this game.
19.00 Real Madrid v Valencia, La Liga, Sky Sports Xtra
Juade Ramos was able to shrug his shoulders and say 'what can you do? I've just got here' last week after going down to Barca. This week is different. Real are at home and despite Valencia's position in the league this is a game the Madrid fans and president will expect to win. No pressure then.
20.00 SM Caen v Lyon, Ligue 1, Setanta Sports 2
Lyon are going through a slight blip in form and have not beaten their hosts in their last three encounters.
21.00 Espanyol v Atletico Madrid, La Liga, Sky Sports Xtra
Or 'el classico alternativo' as it's not generally known. Barcelona and Madrid's other teams are involved in battles at either end of the table. Atletico haven't lost in last six games and Espanyol haven't won in the same. Only one winner then?
Sunday 21 December
10:30 Liga de Quito v Manchester United, FIFA Club World Cup Final, Five
Ecuador's first representative in the World Club Cup face a United side as menacing going forward as they are comical at the back. Especially if Gary Neville is playing. This game has goals written all over it and should be the perfect tonic on a Sunday morning after the night before.
13.30 West Bromwich Albion v Manchester City, Premier League Sky, Sports 1/HD1
The Albion must fancy their chances at home to a City side paralysed with uncertainty as the transfer window approaches. In fact, if Big Sam starts working his mojo at Blackburn straight away even victory will not avoid the dreaded 'bottom at Christmas tag' for Tony Mowbray's men.
14.00 Falkirk v Celtic, Scottish Premier League, Setanta Sports 1
It will not surprise readers to learn that Celtic have the upper hand in this fixture. However, the Bhoy's form in the league is slightly less than stellar right now so the home side have a chance. At least they would if they weren't in such a terrible funk themselves. They last won a game in November and that was against Motherwell.
15.30 PSV v Feyenoord, Eredivisie, Setanta Sports 2
Any other season and this would be a tasty fixture. However, Feyernoord are having a dreadful season and PSV are below a team managed by Steve McClaren in the table. Still, the Eindhoven club have had the better of the head-to-head in recent years and a win will give them a chance to overhaul Twente when they play host to them on Saturday.
16.00 Arsenal v Liverpool, Premier League, Sky Sports 1/HD1
No doubt this fixture is being billed by Sky as the answer to all sorts of questions. The Gunners will be chomping at the bit to have a go at Jamie Carragher. Meanwhile, Robbie Keane will be desperate for a chance to stick it to an old foe lest he find himself wearing the white of Tottenham again.
19.00 Villarreal v Barcelona, La Liga, Sky Sports 1
Eight points clear at the top of La Liga and on the sort of hot streak that you'll only find at a pyromaniac's naturist colony, Barcelona are already well clear of the chasing pack going into the Christmas period. Villareal have beaten them before, but we can't see it happening this time. Three points to Barca, wethinks...
20.00 Real Betis v Athletic Bilbao, La Liga, Sky Sports 1
Bilbao fans call their San Mames Stadium 'The Cathedral' and just as well for they'll need somewhere to pray for three badly-needed points. Real Betis are similarly struggling in the league, so expect a monumentally mediocre battle of the makeweights to ensue.
20.00 Monaco v Bordeaux, Ligue 1, Setanta Sports 2
The equivalent fixture last season was a 6-0 rout in favour of Bordeaux, but we wouldn't bank on that happening this time around. Both teams are in unpredictable form, so excuse us as we play our 'comme ci, comme ça' card on this one.
Monday 22 December
20.00 Everton v Chelsea, Premier League, Setanta Sports 1
Despite doubts over Scolari's tactical shortcomings, you can rest assured they'll do alright tonight. The Toffees have notched up just one win over Chelsea in the last ten years, thereby putting a bit of pressure on Liverpool to win if they're to stay top of the Prem for Christmas.
Friday 26 December
12.45 Stoke City v Manchester United, Premier League, Sky Sports 1/HD1
Hurrah! Boxing Day football! - a day when thousands of people across the country will stagger out in a hungover state to watch their local team play in cold, wet and probably windy conditions. Not sure why it gets such a good press really. United to win.
13.30 Feyenoord v NAC, Eredivisie, Setanta Sports 2
'Mary Poppins' on ITV1 or this - you choose. Given the quality of both these sides, we think you'll be choosing the supercalifragilisticexpialidocious option.
15.00 Burton Albion v York City, Blue Square Premier, Setanta Sports 1
Burton Albion are fast monopolising this channel, but you can hardly blame Setanta. 'New Big 'ead' is leading his team in a manner you'd have expected from his father, and that's surely worth capturing for posterity's sake.
17.15 Aston Villa v Arsenal, Premier League, Sky Sports 1/HD1
Villa have a fantastic opportunity to consolidate fourth spot over the festive period, playing the teams in fifth and sixth. Part one is the return fixture against Arsenal having taken the three points at the Emirates. Martin O'Neill's men will fancy their chances of completing a famous double.
Saturday 27 December
12.30 Rangers v Celtic, Scottish Premier League, Setanta Sports 1
Apparently a few people up in Scotland find this fixture moderately entertaining. If that's you, you'll be interested to hear that Rangers have to win this one to stand any chance of wrestling the lead from their opponents. But then you probably knew that anyway...
17.45 PSV v FC Twente, Eredivisie, Setanta Sports 2
The aforementioned clash between third and fourth. Despite our earlier sarcasm, Steve McClaren is earning a great deal of respect in Holland and promises to make this another decent season. Three points in the Phillips Stadium will be another feather in his cap.
Sunday 28 December
11.30 Ajax v ADO Den Haag, Eredivisie, Setanta Sports 2
Ajax are the only team in the Eredivisie that haven't lost at home this season. We can only think their quality comes from the cosmopolitan nature of their squad which contains players from Brazil, Uruguay, Spain, Sweden, Belgium, Serbia, Denmark, South Africa, Cameroon and Croatia. English players not good enough for you, eh Van Basten? Pah...
12.00 Newcastle United v Liverpool, Premier League, Sky Sports 1/HD1
Who needs King Kev when you've got Joe Kinnear? Not a sentence we ever thought we'd find ourselves writing, but fair play to him - he's slowly but surely getting The Magpies playing as a team unit again. That said, we fancy Liverpool to take the points here. Sorry and all that.
16.15 Blackburn Rovers v Manchester City, Premier League, Sky Sports 1/HD1
Your last chance to see the poor, impoverished version of Man City before the cheque book to end all cheque books comes out in January. Darius Vassell: now might be a good time to start packing...
Monday 29 December
19.45 Blackpool v Wolves, Championship, Sky Sports 1/HD1
Blackpool have surged into your collective attentions following
our recent revelation
that they actually supplied two members of the 1966 England World Cup squad. Sadly the days of Alan Ball are but a distant memory, as they'll probably find out against the Championship leaders today.
20.00 Manchester United v Middlesbrough, Premier League, Setanta Sports 1
Just think - Middlesbrough might actually be playing the world champions by the time this fixture rolls around. Let's hope, then, that they don't parade the trophy around the stadium in a lap of honour beforehand. The less of that sort of self-regarding nonsense we see, the better we like it.
Tuesday 30 December
20.00 Hull City v Aston Villa Premier League Sky Sports 1/HD1
Part two of Villa's crusade to establish a new Big Four sees them heading to the KC. Hull, however, love being on the telly and will more than likely dictate the way the game is played. Could have the makings of a real corker.