Bundesbag Week 16: The midfielder's love of the penalty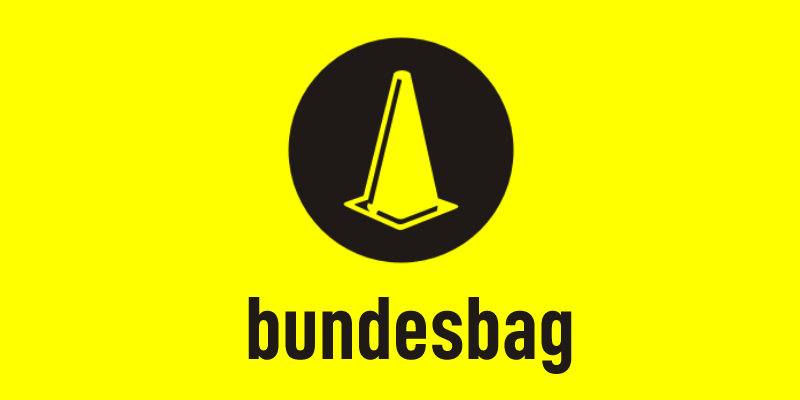 Bayern
don't like it up 'em, do they? The build-up to last Friday's Big One against
Hoffenheim
was all about snide remarks between the two camps. The game itself was a cracker and even prompted and unprecedented
Bundesbag match report
in the early hours of Saturday morning.
However, the sniping has continued after the game which suggests that the Hoff have really riled the champs. Uli Hoeness has criticised both Hoff coach Ralf Rangnik and the club's billionaire owner Dietmar Hopp. Hoeness stated that Rangnik doesn't have the stones for the top gigs and will be the undoing of the leaders if he stays:
"He will still discover the air at an altitude is a lot thinner than the air he is currently enjoying... If there is anything that worries me about the positive development of Hoffenheim, then it is Ralf Rangnick's know-it-all attitude."
Of Hopp he said:
"I respect Dietmar Hopp as a person a hell of a lot and I rate what he is doing but if Hopp took his money and invested in Bielefeld tomorrow, then they would be playing at the top."
In short:
We've spent over half a century getting ourselves into the position of top dogs and we're not about to have a bunch of upstart hicks pushing us around.
Personally I think they're scared, however they have no cause to be. Bayern are (or the last time I
looked
were) a cash rich club with a solid, well-established fan base which reaches well beyond their locality. Hoffenheim are entirely dependent on the fortunes of one man. Should he fall, then his club will surely do the same and be back in the regional amateur leagues as quickly as it took them to get into the Bundesliga... quicker, in fact.
However, if Hopp's master plan works and he builds a proper football club that can consistently challenge Bayern over a period of many years, then you wonder if last Friday's encounter will be the first of many classicos between these two clubs. Are we seeing the beginnings of another great rivalry similar to the great Bayern v 'Gladbach clashes of the Seventies? I'm certainly looking forward to the return fixture, that's for sure.
Moving on, it was an eventful weekend in Gelsenkirchen.
Fred Rutten
is on notice after a dismal run of results which includes losing to a team managed by Steve McClaren. 'Win your next two games or else' was the stark warning from the overlords at the Arena Auf
Schalke
. Not the easiest of tasks when you consider that the next two games were against Berlin and Hoffenheim. Anyhoo, you can only beat what's put in front of you, I suppose, and so Rutten's team went out and did precisely that thanks to a late goal by Gerald Asamoah. Funny thing is, I fancy them to do the Hoff.
Elsewhere, having lost their last two games,
Leverkusen
got themselves back on track while compounding the woes of
Monchengladbach
. Two goals by Kiesling plus another by the ubiquitous Patrick Helmes at Borussia Park did for the hosts.
If
Bremen
are anywhere but home or in Munich they must be losing.
Karlsruhe
were the disbelieving recipients this week (Pizzaro got sent off for behaving like a knob).
BVB
's run of nil-nils continued at
Bielefeld
(who would be top of the league if Dietmar Hopp owned them apparently). Mladen Petric continued his great form against
Koln
. Marcus Babbel's honeymoon continues with a convincing 3-0 scoreline at
Cottbus
.
Finally, another manager under pressure is
Bochum
coach Marcel Koller, especially after having been (gerd) mullered by
Eintract Frankfurt
. Their cause was not exactly helped by their keeper Daniel Fernadez who brought down Martin Fenin. He gave a way a penalty and earned himself an early bath. Replacement keeper René Renno faced up to the spot kick. Crouched in a state of cat like readiness, he looked Nikos Liberopoulos square in the eye and thought
bring it on
!! Two seconds later he was picking the ball out.
Fernandez was not the only keeper to get sent off while conceding a penalty.
Florian Fromlowitz
was deputising for the injured Robert Enke in the
Hanover
goal during the derby game at
Wolfsburg
. His foul on Edin Dzeko looked a little harsh, especially given the club's goalkeeper shortage. Up stepped midfielder Jan Rosenthal to don the oversized keeper's shirt. He looked Dzeko in the eye and saved his penalty. What d'you think of that, Rene?
That's it, results and tables
here
.