Mid-week TV Preview April 7-10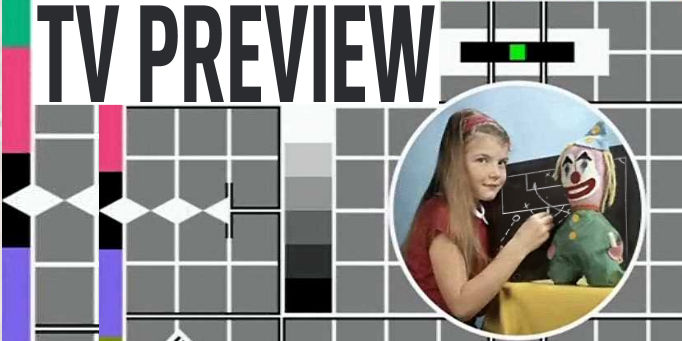 All times UK
Monday 7 April
19.45 Stoke City v Crystal Palace, Championship, Sky Sports 1 Sky Sports HD1
Croydon's finest travel to Stoke to take the potters down a peg or two, or so they think. City are the real deal this year and will not be denied despite Palace's decent record at the Britannia.
19.45 Aberdeen v Falkirk, Scottish Premier League, Setanta Sports 1
The Dons haven't lost to Falkirk since the beginning of time. Frankly that's about all there is to get excited about this mid table encounter.
20.05 Glentoran v Linfield, Setanta Sports Cup, Setanta Sports 2
Big Ulster clash in a Group 2 match of this all-Ireland tournament. Should be a cracking atmosphere. Can someone let me know how it went?
Tuesday 8 April

19.45 Chelsea v Fenerbahce, UEFA Champions League Quarter-final 2nd Leg, ITV4
While lacking the local interest of Arsenal v Liverpool , Zico's men have set up what is sure to be a thoroughly absorbing encounter.

19.45 Liverpool v Arsenal, UEFA Champions League Quarter-final 2nd Leg, ITV1
As tempting as it is to forsake this match for Chelsea v Fener, this is definitely the tie of the round. For once an all Premier League European encounter lives up to the hype... we hope.

Wednesday 9 April
19.45 Barcelona v Schalke, UEFA Champions League Quarter-final 2nd Leg, Sky Sports 3
Barca were there for the taking at Felsenkirchen and Scalke didn't have the quality. Surely they will be too strong for the Germans.

19.45, Manchester Utd v Roma, UEFA Champions League Quarter-final 2nd Leg, Sky Sports 2
United have injury concerns ahead of this game and will be worse off after their bad experience at 'Boro on Sunday. However, a 2-0 cushion should be enough shouldn't it?<

Thursday 10 April
01.50 Chivas v Santos, Copa Libertadores, Setanta Sports 2 (Wednesday night)
Set the video for this one. The Mexican giants are in dire need of three points if they are to avoid the shame of finishing below a Bolivian team.

19.45 Halifax Town v Ebbsfleet, Blue Square Premier, Setanta Sports 1
Setanta subscribers were able to vote for the kick off time as part of the Mysportschannel.tv social networking site. At least, they were until they realised that the idea was stupid and unworkable. That hasn't stopped some people though.

19.45 Sporting v Rangers, UEFA Cup Quarter-final 1st Leg, ITV4
A welcome break from the British Indian Winter it may be, but Rangers have it all to do in Lisbon.