Wall Demands Apology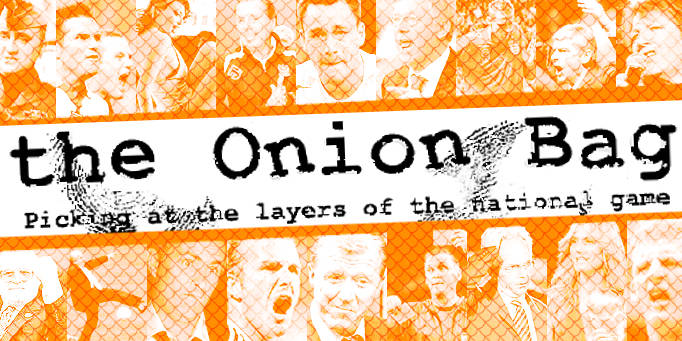 Rio must say sorry to wall
The wall, which Rio Ferdinand
kicked at in frustration
, has demanded that the Manchester United defender personally apologise for his act of vicious nearly abuse. Ferdinand went to kick a wall following United's defeat to Chelsea but missed completely and ended up kicking a woman security guard instead.
Exactly what it says on the tin
The Onion Bag's intrepid reporter
Larry Gak
has discovered that the wall has taken legal advice and may sue Ferdinand if he doesn't apologise.
Solicitors acting on behalf of the wall are believed to have written to the England player. "Mr Ferdinand has already apologised to the woman he kicked." said Nik Dogbolter attorney at law. "Apparently he even sent her flowers. However, my client has received nothing. Not even a tin of
Ronseal
with the word "Sorry" written on the tin"
Salacious gossip
This is not the first time Ferdinand has become embroiled in controversy with inanimate objects. Last month, when interviewed by BBC Radio 5 Live, Ferdinand said that his United colleague Ryan Giggs had "taken up" with a
mantelpiece
. The mantelpiece implicated, a married father of four and devout Christian, strongly denied any relationship with the Welshman and demanded that Ferdinand withdraw his remark. The two are expected to settle out of court.
Meanwhile, Ferdinand himself has refused to comment further on the matter. Match officials have promised to view CCTV footage of the incident, along with
some other stuff
that happened.
I dub thee
The whole business has come at an awkward time for the former West ham and Leeds player. It is widely believed that Ferdinand is to be
appointed captain of England
on a full time basis by Fabio Capello. By bestowing this great honour the England head coach is sending out a signal as to how important he thinks the role is. Ferdinand is said to "as pleased as lunch" by the news.