Weekend TV Preview April 11-13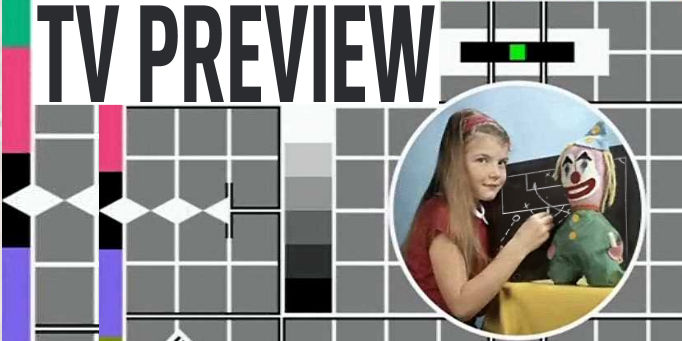 Friday 11 April
19.30 Nurnberg v Wolfsburg, Bundesliga, Setanta Sports 1
Wolfsburg have an outside chance of sneaking a Champs League spot. They won't get it but a fairly easy trip to Nurnberg should keep the hope alive.
Saturday 12 April
12.30 Queen of the South v Aberdeen, Scottish Cup, Sky Sports 1 & HD1
Queen of the South's jolly jaunt sadly ends here. Or does it? I don't know - that's why they go to the trouble off actually playing these games.
16.30 Neath v Newport, Welsh Premier League, S4C
Welsh football - looks like Sunday League only not as silky.
17.15 West Bromwich Albion v Watford, Championship, Sky Sports 1 & HD1
On paper this game should show exactly what the Championship is all about. Whether that's a good thing or a bad thing I'll leave for you to decide.
17.15 Portsmouth v Newcastle Utd, Premier League, Setanta Sports 1
I'm predicting a good bit of knockabout fun for this one: Portsmouth are in their flip-flops and Newcastle are happy and scoring again, an eight goal thriller awaits.
21.00 Recreativo v Barcelona, La Liga, Sky Sports Xtra
Barcelona have won just four out of fifteen away from home this campaign - hardly the form of potential champions. Recreativo, despite their low position will prove a test for an increasingly poor looking Barca.
Sunday 13 April
13.30 PSV v Twente, Eredivisie, Setanta Sports 2
PSV can win the title this weekend by at least matching whatever Ajax do. Twente are looking to hold on to their top five position which will see them go into the Dutch Euro qualifier play-offs and get a chance of some Champs League action - it's all a bit nuts to tell the truth.
13.30 Liverpool v Blackburn Rovers, Premier League, Sky Sports 1 & HD1
Liverpool will play a much changed team for this tie, Blackburn should take full advantage.
14.00 Motherwell v Celtic, Scottish Premier League, Setanta Sports 1
A point will suit Motherwell as they look to hold on to third, Celtic will push for the win.
14.00 Udinese v Roma, Serie A, Five
Two weeks ago we suggested Five should have covered Udinese v Fiorentina; thanks to a postponement they did - and a cracker it was too. More of the same from this fixture. Is there a better tie elsewhere? Not this week.
16.00 Bayern Munich v Borussia Dortmund, Bundesliga, Setanta Sports 2
Dortmund obviously decided they'd done enough this season weeks ago. Bayern's unstoppable march will go on.
16.00 Manchester Utd v Arsenal, Premier League, Sky Sports 1 & HD1
Arsenal players could be justified in feeling a bit "what's the point" given the wretched luck they've received in recent games. It won't change in this fixture.
18.00 Real Madrid v Murcia, La Liga, Sky Sports 2
No excuses for Madrid if they slip up here: Murcia are appaling on the road. Their six point buffer at the top of the table should be safe.
19.55 PSG v Nice, Le Championnat, Setanta Sports 2
Having won the League Cup and with it UEFA qualification, PSG must now get their League form in order or else they will go down. Nice need to win as 6th won't be good enough for Europe this season. Should be a decent, if frought, game.
20.00 Almeria v Villarreal, La Liga, Sky Sports 2
Villareal's defeat to Sevilla was a set back for the club seen as dark horses for the title, an away visit to comfortably mid-table Almeria should prove an easier prospect to stay in the hunt.