Weekend TV Preview April 25-27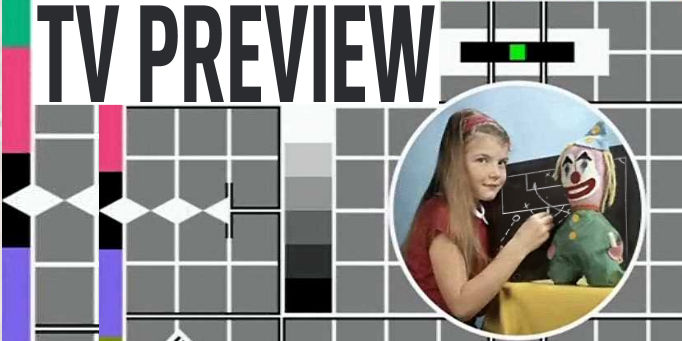 Friday 25 April
19.30 Eintracht Frankfurt v Borussia Dortmund, Bundesliga, Setanta Sports 1
A chance for BVB to recover some pride after their German Cup Final defeat to Bayern. Other than that, nothing much to see.
Saturday 26 April
12.30 Motherwell v Dundee Utd, Scottish Premier League, Setanta Sports 1
Oooh, a UEFA Cup play-off. Go on, get excited - I dare you.
12.45 Chelsea v Manchester Utd, Premier League, Sky Sports 1 & HD1
The two words to best describe this fixture are fat and ugly. This game will not be won or lost on a piece of brilliance, it'll be down to some abominably shocking contentious decision or action. It won't be a classic match, but if you're the sort of football fan who reads Heat you should be well served.
17.15 Weymouth v Altrincham, Blue Square Premier, Setanta Sports 1
Altrincham need the points, badly. Weymouth would merely find them handy. Either way, Dr Who is a better bet entertainment wise.
19.00 Deportivo La Coruna v Barcelona, La Liga, Sky Sports Xtra
Deportivo have been gone from relegation contenders to near European qualification in just a few weeks. Not the sort of fixture Barca would want sandwiched between the Champs League semi-finals.
21.00 Murcia v Sevilla, La Liga, Sky Sports Xtra
Sevilla are one of three teams going for the last Champions League spot, They shouldn't have a problem against almost relegated Murcia.
Sunday 27 April
12.30 Celtic v Rangers, Scottish Premier League, Setanta Sports 1
In the last few weeks Celtic have "put pressure on the thrower", to use a darts term and a home win here see both teams with a near equal chance of taking the title. Rangers are starting to show cracks with fixtures piling up. Celtic could pull off a famous title grab.
13.30 Portsmouth v Blackburn Rovers, Premier League, Sky Sports 1 & HD1
Portsmouth are on the telly more often than the news at the moment, Rovers aren't that far behind. Both put in decent displays last week, so will hopefully carry on this Sunday.
14.00 Inter v Caglieri, Serie A, Five (13:45-16:10)
Tell you what, this week lets leave the Italian preview to someone who clearly
knows more about it than we do
. Also, we agree with the third comment down.
16.00 Bayern Munich v Stuttgart, Bundesliga, Setanta Sports 2
If Schalke and Bremen fail to win on Saturday, Bayern will take the title with a home win.
16.00 Everton v Aston Villa, Premier League, Sky Sports 1 & HD1
Villa will capture the UEFA spot with a win here, and are playing with a swagger at the moment. Everton are struggling without Tim Cahill there to pull the strings.
18.00 Real Betis v Villarreal, La Liga, Sky Sports 1 (2nd half, red button for first half)
Nothing much on offer here; Betis have already bagsied the good sun-loungers, while Villarreal are pretty much resigned to second or third.
19.55 Monaco v Marseille, Le Championnat, Setanta Sports 2
It's an interesting season in France, Bordeaux are mounting a serious assualt on Lyon while PSG look doomed to relegation. As for this pair well Marseille are going for a champs league spot while Monaco are relatively safe just short of mid-table. Marseille must be kicking themselves for dropping all those points at the start of the campaign.
20.00 Real Madrid v Athletic Bilbao, La Liga, Sky Sports 1
A similar situation to the Bundesliga: if Barcelona and Villarreal fail to win in their games (a distinct possibility), Real could clinch the title with a home win.