Midweek TV Preview: April 28th - May 1st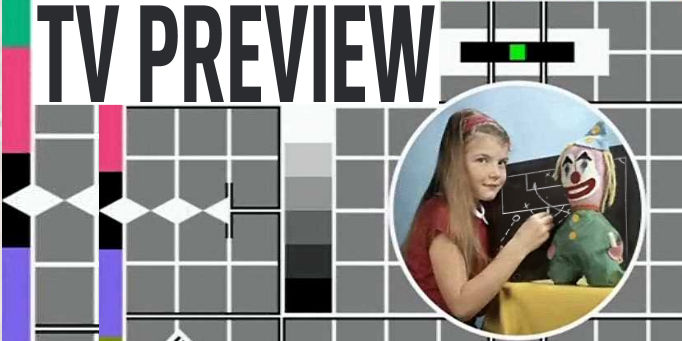 Explanatory note: As a service to Tactics Truck readers, we put a quick preview of the televised senior matches available in the UK, one for the weekend and another for the midweek games. This is something we shall continue until the end of the season.

Readers from outside Blighty may find this piece of curiosity value only as some of these games will not be available overseas (legally).


(All times - UK)

Monday
19:45 - West Brom v Southampton, Championship, Sky Sports 1
If West Brom win, they are promoted to the Premier League with a game to spare. If Southampton win, they will move out of the bottom three at Leicester's expense. Sky will probably be hoping for an away win to maximise the hoopla for next Sunday.
Monday 20:00 - Derby County v Arsenal, Premier League, Setanta Sports 1
Nothing to play for and nothing to see really. Setanta will have paid big money for this strand of EPL fixtures but Sky's strategy of putting Championship games up against them has paid off this week. Away win.
Tuesday
19:45 - Manchester Utd v Barcelona, UEFA Champions League Semi-final 2nd Leg, ITV4 & ITV1
The first of two mouth-watering ties. United are favorites but must be rattled following the shenanigans of the weekend. Time for their big players to pull big performances out of the bag. Could be a classic.
Wednesday
19:45 - Chelsea v Liverpool, UEFA Champions League Semi-final 2nd Leg, Sky Sports 2 & Sky Sports HD2
As James Richardson might say "woof!" It's impossible to predict the outcome this game. However, Chelsea have their mojo working and have the home advantage. Also, you can't help but feel that Avram Grant is due a seriously large dose of Karma from the cosmos given the grief he's put up with over the last few weeks and months. Go on then, home win.
Thursday
17:30 - Zenit v Bayern Munich, UEFA Cup Semi-final 2nd Leg, ITV4
Finally some hot German action on terrestrial TV. This should be a cracking game. Bayern may well have had the Bundesliga title confirmed by kick-off at St Petersburg and will be desperate to restate their European credentials by earning a place in the final. However, the Russian champions have been really good throughout this arduous UEFA Cup campaign (much of which has taken place in their close season) and will be determined opponents. I still fancy Bayern to make it to Manchester.
Thursday
19:45 - Exeter v Torquay, Blue Square Premier Play-off, Semi-final 1st Leg,Setanta Sports 1
This Devon derby is a big game in the English west-country at any stage of the season. With a return to the Football League at stake, the atmosphere should be cracking at St James Park.
Thursday
19:45 - Fiorentina v Rangers, UEFA Cup Semi-final 2nd Leg, ITV4 (19:30-22:00) ITV1 (19:30-22:00 STV region only)
Rangers have developed an effective counter-attacking style that suits them in European competition. Fiorentina are in the box seat for that Champions League spot in Serie A but are being badgered by Milan and Samp. It is possible that their domestic excursions will cost them. This is another tie that's too close to call. Either way, Rangers fans will not need their passports for the rest of the tournament after this game.