Ode-er And Out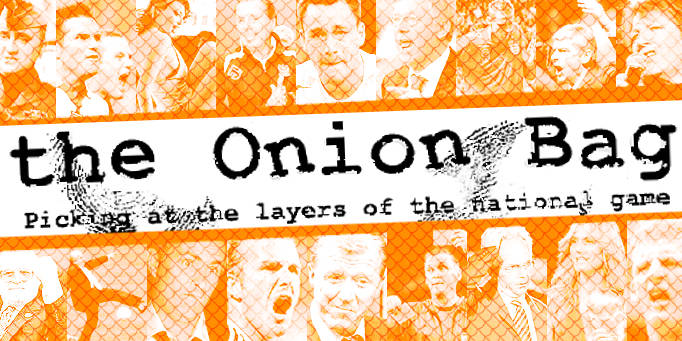 Cup villain to fight for Tibet
FA Cup blunderer Kayode Odejayi has packed his trunk and said goodbye to the Championship. The Onion Bag can exclusively reveal that the Barnsley striker is retiring to join the protest movement in Tibet.
Free the net
Odejayi was destined to be remembered as the man who scored the goal that knocked Chelsea out of the Cup. That was until he
fluffed the simplest of chances
to equalise at Wembley during the Semi-Final against Cardiff. With the goalkeeper at his mercy the big bumbler managed to squeeze the ball past Bluebirds 'keeper Peter Enkleman and hit the side-netting instead.
"I feel terrible for him," admitted Enkleman Enkleman. "If I could have
helped the ball into the net
I would have. Only, there's been a lot of
talk in the papers
and I don't want to draw attention to myself."
Free Tibet
When the full horror of the miss dawned on him, Odejayi claims to have had an epiphany. "I stood there on the Wembley turf and suddenly thought of those
brave Tibetan protesters
down the road fighting for their freedom by interfering with that Blue Peter presenter," he told the Onion Bag's intrepid reporter Larry Gak. "I imagined them being dragged away by the police and wishing I was there instead of here."
Free baguette
With that, Odejayi sold all the possessions he had on him and raised enough money to buy a tube ticket to the airport. His team-mates saw him off in an emotional farewell by hurling bricks wrapped in sweaty jockstraps at his head.
Our man Gak caught up with Barnsley boss Simon Davey returning his Wembley suit to Moss Bros on the High Street and asked him for a comment "Do you think they'll notice the pizza stains?" he said cryptically.
Free tea chit
Meanwhile, Odejayi has already encountered stiff resistance in his journey to Tibet. Not from the Chinese authorities but from British Airways. "My flight should have left twelve hours ago," he said from a
snow-bound Heathrow Airport
. "Its like the black hole of Calcutta here. Things could get pretty nasty here if we don't get some drinks vouchers soon."