Triumph For Democracy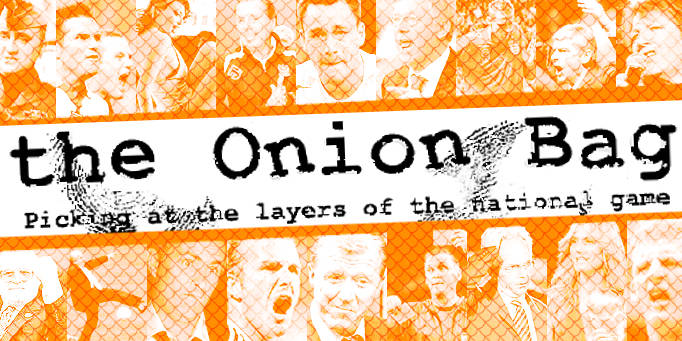 Fan power wins outs
The Onion Bag's great experiment in fan ownership goes from strength to strength as
MyTinyBitOfAFootballClub
helps Ebbsfleet United to a Wembley final.
Admin fee applies
Earlier this season, the Onion Bag offered readers the opportunity to club together to buy a share in MyFootballClub the website that now owns Ebbsfleet. For 20p each, readers now have the opportunity to control the lives of the players and staff of the Kent club.
Critics of the scheme accused it of being unworkable, that in-fighting and bickering over matters like which biscuits should be served in the boardroom would lead to no decisions ever being made. Our findings however have shown that fans are willing to do the hard work: we asked "Can you be arsed to use our online voting thingy?" and an overwelming majority of the 16 people that answered said yes.
Where's the 'Throw Teacups' button?
The scheme has attracted many supporters brought up on Football management simulator Championship Manager. "We've got so much to offer Ebbsfleet," said one sunken-eyed singleton. "I've already downloaded a CMeditor so we can change the stats of our current players and bring better ones in," he excitedly told the Onion Bag's intrepid reporter Larry Gak.
"We've managed to pick up a little known Portugese striker called
To Madiera
who we're expecting great things from. I've already suggested he man-to-man marks the opposition goalkeeper, which should see him good for about 70-80 goals a season."
CPU usage 99%
The software was downloadable from a Russian website and while it looks to be working it has severely slowed the performance of the MyFC voting server. Also, the pitchside billboards at Ebbsfleet now just advertise hardcore pornography.