Weekend TV Preview April 4-6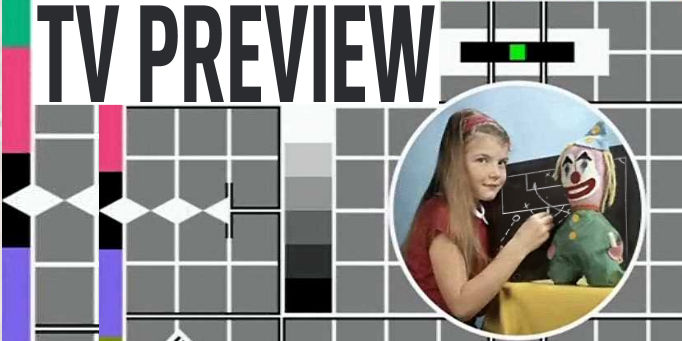 All times UK
Friday 4 April
19.30 MSV Duisburg v Energie Cottbus, Bundesliga, Setanta Sports 1
Classic six pointer this. Both teams have won their last games and Cotbuss even beat Bayern three weeks ago to boot. Expect a hard hitting rough and tumble relegation scrap. If you watch one terrible German football match this season, make sure it's this one.
Saturday 5 April
12.15 Portsmouth v West Brom, FA Cup Semi-final, BBC1
West Brom are on the verge of a magnificent double. FA Cup and promotion winners. However, the Baggies being who they are, they'll end up blowing both. Besides, this is 'Arry's year.
12.45 Arsenal v Liverpool, Premier League, Sky Sports 1 & HD1
Way too much baggage involved with this game to call, so how's this: the loser wins the next match.
17.15 Stevenage v Exeter City, Blue Square Premier, Setanta Sports 1
In the last two fixtures between these two sides they shared 8 goals. That is Exeter tonked Stevenage 4-0 twice. That should provide enough motivation for Peter Taylor's men.
19.00 Osasuna v Recreativo, La Liga, Sky Sports 3
An opportunity for Osasuna to pull away from the drop zone. Recre's away form is less than stella, as befitting a team in their position. Home win?
21.00 Mallorca v Real Madrid, La Liga, Sky Sports 3
The champions face their Copa Del Rey nemesis and are looking over their shoulder at un-fancied Villarreal. Squeaky bum time.
Sunday 6 April
13.30 Feyenoord v FC Utrecht, Eredivisie, Setanta Sports 2
Feyenoord have lost their last two and need to start winning right now if they want to be in the European hunt. Utrecht haven't won in Rotterdam since 2004 but will smell blood this weekend. Watch the first half before turning over to...
14.30 Middlesbrough v Manchester Utd, Premier League, Sky Sports 1, Sky Sports HD1
Few, who lived through it, will forget that fateful day:
10/29
, when Boro put United to the sword at the Riverside. The Teesiders have proved they have the balls to take on the big boys and Alves seems to be waking up. United can almost taste the semi-final of the Chumps League and will want to get this game out of the way so they can finish off Roma. Not the ideal fixture for the Reds under the circumstances but I think they'll pull through. Decent game though.
14.00 Dundee Utd v Rangers, Scottish Premier League, Setanta Sports 1
First meets third in this top of the table clash... ah who am I kidding. Away win.
14.00 Atalanta v Inter, Serie A, Five
The Champions haven't won in three matches including the Derby d'Italia against the hated Juve. Expect that run to continue at Bergamo. Surely Parma v Lazio would have been the better game.
16.00 Bayern Munich v VfL Bochum, Bundesliga, Setanta Sports 2
No one is unbeatable in the Bundesliga, even Bayern with their galaxy of stars. Bochum are pretty much clear of the drop zone despite not having won since March 2. A point at the Allianz.
16.00 Barnsley v Cardiff City, FA Cup Semi-final, Sky Sports 1 Sky Sports HD1
A grand day out for all concerned and hopefully an great celebration of the English Championship. Flip a coin for the winner.
18.00 Sevilla v Villarreal, La Liga, Sky Sports 2
Villarreal can't lose at the moment. More knowledgeable coves than the Tactics Truck reckon they could pip Real for the title. Not a chance. Franco will have them all shot... OK, Zombie Franco.
19.55 Marseille v Lyon, Le Championnat, Setanta Sports 2
Marseille's recent record against Champions FC is pretty good. Much has been made of Lyon's form under Alan Perrin. This is largely because the English media struggle to see him as anything other than the forlorn figure he cut at Pompey.
20.00 Barcelona v Getafe, La Liga, Sky Sports 2
Into the football weekend's darkest regions we plunge. 8 o'clock on Sunday, who watches football at 8 o'clock on Sunday. Except me that is. Away win... yes, that's right, away win.