The Worrying Of Avram Grant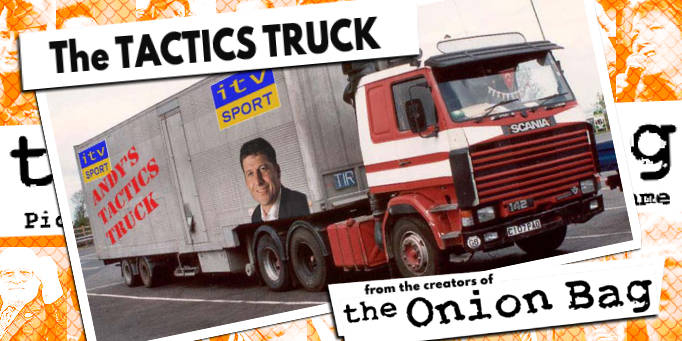 Firstly, it's probably best not to feel terribly sorry for Chelsea manager Avram Grant. He is a highly remunerated coach of one of the best teams in Europe. If, as is widely expected/wildly speculated, he is sacked at the end of the season he will probably be remunerated even further and possibly kicked upstairs where he can take a part time job and enjoy semi-retirement in his money room.
That said the Israeli has had to endure quite a lot in his so far brief tenure at the top. The mistrust of Blues fans, racial abuse by away supporters (plus some home fans too), criticism of his coaching and motivational powers and this almost constant prattle from the press that he is for the chop at the end of the season. Which he is… probably.
Such was the ire of Grant that by the end of last week he'd had enough and indulged in a petulant outburst against the very hacks who'd been gossiping about him. The
transcript of the press conference
is a satirist's dream. His one word/sentence responses were unedifying for Grant and also demonstrated just how banal these well paid hack's questions really are. Reading the transcript I thought one of them was going to ask him about his plans for the future or who he thinks will be number one on Sunday.
It was suggested that Grant's outburst (or should that be inburst) was a protest at Sky's decision to move the corresponding fixture against Everton to a Thursday, three days ahead of everyone else and three days after their last game against Wigan. This is possible but unlikely. If Chelsea were unhappy with Sky for their scheduling decisions, there are more diplomatic ways of expressing their displeasure to the Premier League's biggest single broadcasting partner and paymaster. No, Grant was sick of all the paper talk about his job and decided to talk loud by saying nothing to the written media.
The problem for Grant is that, contrary to what cynics like me think, journalists don't always make stuff like this up. In fact the reason why speculation on Grant's future won't go away is probably because someone pretty high up at the Bridge is briefing them. It is not entirely beyond the realms of possibility that the club are using the press to put the feelers out to other potential managers of other clubs who, themselves are about to enter the job market at the end of the season. There has, for example been plenty of reports linking Chelsea with soon to be sacked Barcelona manager Frank Rijkaard
Either way, the next two weeks will determine, if nothing else, how much compensation Grant will receive should he be sacked. Also, if as is still pretty likely, Chelsea overcome Liverpool in the Champions League, it will go some way putting a giant suppository in the hole of those critics who say Grant cannot win the big games. Perhaps after that, the Chelsea boss will have more to say for himself.