Alive!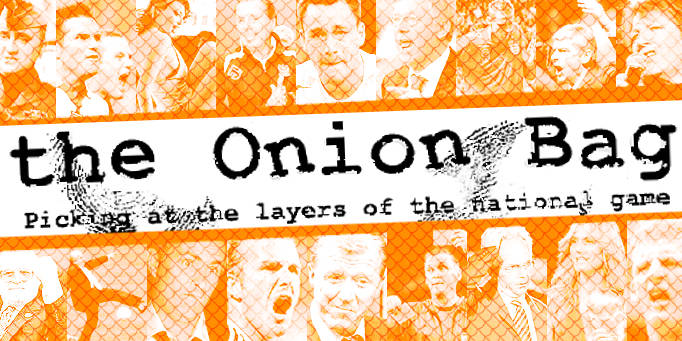 North of England celebrates after win is found safe and well
Chavs in the north of England, and Newcastle in particular, were celebrating last night after police found a win hidden under a bed.
Missing for weeks
Fans of Newcastle United had been sick with worry after the win went missing from St James's Park following a 4-1 FA Cup victory over Stoke weeks ago in January.
Magpies manager Kevin Keegan said, "I'm delighted the win has been found safe and well. All of us, not just football fans, were sick with worry."
Faces on telly
The win was found hidden in a divan bed just half a mile from Newcastle's ground. Police say a man is helping them with their enquiries. His name has not been released because of fears he will not receive a fair trial. But the Onion Bag can exclusively reveal the kidnapper was a certain M Ashley.
Cashing-in
Fans had mounted a really small campaign to try and find the win. They wore ill-fitting sweatshirts, made naff-looking posters, and dreamed of getting Maddie-scale exposure for their cause - and maybe even becoming celebrities. But because most of them were mingers, the press showed little interest.
Police raided a large house new St James's Park over the weekend following an anonymous tip-off, which we can reveal came from one F Shepperd.
Chief Inspector Toecap told the Onion Bag's intrepid reporter Larry Gak, "We smashed in the door, kicking the crap out of anyone in our way. I ran over to the sofa bed, upended it, and found the win lying there. I can say that it appeared unhurt and was not upset."
Unpleasant scenes
An enormous party began when news spread that the win had been found safe and well. Overweight chavs got drunk without knowing why and partied into the small hours.
Bad joke
But amid the celebrations, police remain concerned they may not have rescued the win at all. "We've been examining it. We found the win under a divan bed but on closer inspection, we fear it may only
be a drawer
".