I Will Be Done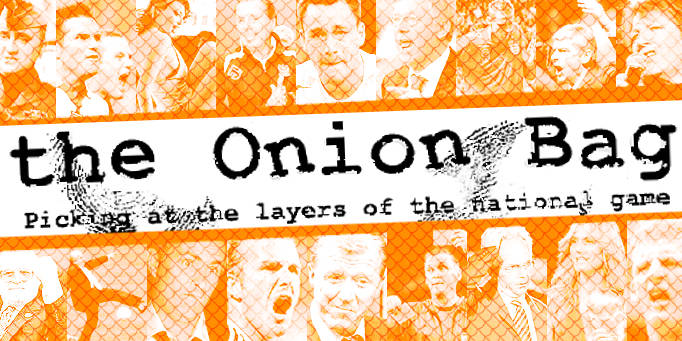 Il Duce writes for the Onion Bag
In his final column for the Onion Bag, Il Duce reflects on Milan's defeat to Arsenal
The Frenchman reaches to me. "Stay back I say" but he persists. He reaches for my crown. "Never" I cry, like a snivelling child. "I am the King of Europe". But my crown is slipping. Soon it will fall and I will be plunged into the horrifying depths of...
"He is here My Duce". I am awoken. These reveries are too frequent. "Bring the Worm to me" I hiss to my Imperial guard. Presently he is dragged in. A crown of thorns on his head. His back, scarred by the lash of my whip. "Forgive me My Duce" he pleads but I cannot meet his eye.
Lobbing Kaka
"Forgive you?" I spit "I have given you everything, fame, power, women. And this is how you repay me?" The Worm's head sinks to my marble floor and he weeps "They were too quick for us my Duce. If only we had others who could..."
"SILENCE!" My anger arouses new vigour in me. It almost stimulating. "You dare question my beautiful warriors? I should nail you to my front gates and let my followers bombard you with my faeces."
Third party ownership
His pathetic sobbing sickens me. He whispers a silent prayer to Jesus. I laugh. "Your messiah does not hear you Worm. My chamber is God-proof. You don't belong to him you belong to ME!"
"Return this thing to its pit." I command and the Worm is dragged screaming for mercy. Soon my thoughts return to the hated Gunners and my plans for revenge. The last time I was defied in this way it was to those those drug addled
half-breeds of Ajax
. Back then I took their finest and made them mine. To this day Clarence remains one of my most trusted Lieutenants.
AC Wigan
This time I will go one better. I will recruit warriors who can best even the mighty Fabregas and Adebayor. It is
Koumas, Kilbane and Heskey
who are the Milanistas of tomorrow. Veronica... Where is my cheque book? I wish to bankrupt myself.