Everybody Out From Outside Left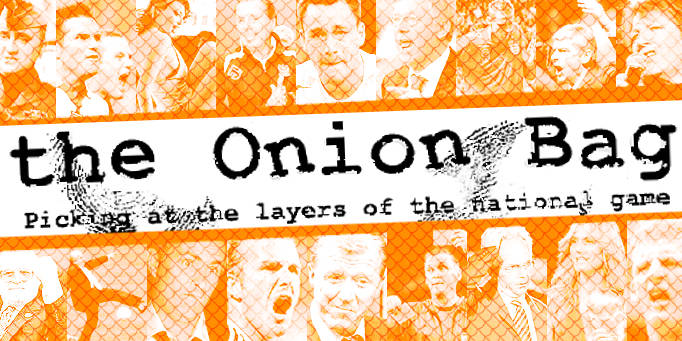 Premiership stars to boycott FA Cup final
English football's super-duper superstars have risen up in a wildcat strike, following repeated FA Cup humiliations this season. The action began with Chelsea's alienated French left-behind-on-the-coach winger Florent Malouda, who went on strike half-way through his team's abject defeat to Barnsley on Saturday night. "I didn't come over to England to be 'umiliated by les rosbifs, merdre," he cogently argued last night to The Onion Bag's ever-intrepid Larry Gak.
Waste of money
His well-crafted oratory had its desired effect. Firstly the rest of his teammates joined him, repeatedly deliberately blasting really easy chances miles wide of the Barnsley goal. Middlesbrough's squad followed suit on Sunday afternoon, leaving only Portsmouth still across the picket line. "But I fink it's a bit unfair, calling me Scabby Redknapp," their manager Honest Harry Redknapp said last night at the cockfights.
Waste of space
The Premiership Messiahs demands are simple. "From next season onwards, we request respect for our seniority and brilliance," Jamie Carragher announced, holding a baseball bat. "We are better at football than anyone else, we are, we are, and these other teams, by trying, are trying to undermine us." Carragher's fellow Scouse japester, Newcastle's Joey Barton, agrees. "It's not for us, we're professionals and big enough to handle it," he wept, "but it's for the kids. The kids look up to us, they idolise us, we're their role-models," explained Barton, who missed his side's 20-0 Premiership defeat to Liverpool this weekend as part of his bail conditions. "The whole thing is outrageous, to have no proper Premiership teams in the semi-finals, it makes a mockery of everything knockout football stands for," Barton went on, ominously adding he personally is thinking he may boycott the FA Cup competition for "18 months to 4 years", depending on behaviour.
Gary Neville
In an exclusive interview, vanquished Middlesbrough boss Gareth Southgate stood behind his players' radical stance. Whilst offering "no excuses or complaints" for his team's defeat, Southgate complained that he should be excused.
"I think everybody knows that Premiership teams are the best teams in the whole world, and everyone else is crap. Sometimes, you just have days when everything goes against you and a team like Cardiff come along and luckily totally outplay you for 90 minutes. But I think everyone knows that, nine out of ten times, when Middlesbrough play Cardiff I'd have a better excuse than this when we got hammered."