Red Beckham�s Treasure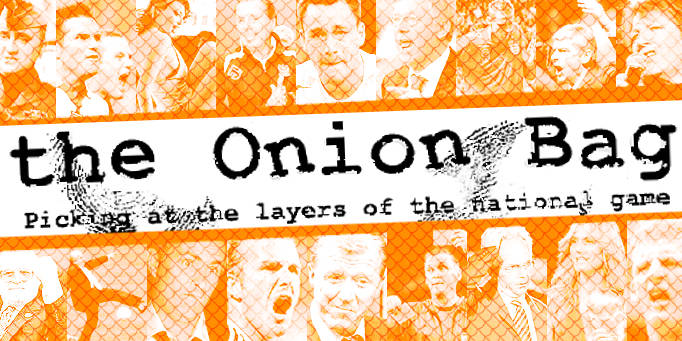 Herge today gone tomorrow
The Onion Bag has learned that David Beckham narrowly missed out on the starring role in the forthcoming
Tintin movie
.
It's been one busy week for England's MLS star. It started with him sweating on his 100th cap for his country, auditioning for the movie, before returning to LA Galaxy for the opening game of the new MLS season.
The Shooting Star
Tintin is a comic book character created by Belgian artist Herge. He is a young man with a distinctive quiff who travels the world solving mysteries and getting into adventures. Beckham was seen as having the boyish good looks and flexible hair necessary for the role.
Beck's PR spokesman Ernesto Cockgroupier said: "We have a multi platform strategy for Project: Beckham and this was to be a huge week for us." he told the Onion Bag's intrepid reporter Larry Gak. "The whole 100 cap thing has been stuck in development for months and it was important to put that one to bed. We could have done without it being in France frankly. His audition was in London the next day and you never know when these French train drivers are going to strike next"
The Seven Crystal Balls
Unfortunately, Beckham's efforts were wasted and the part was given to some
spotty teenager
. "They said he was too old to play the role." said Cockgroupier "That never stopped Roger Moore from playing James Bond."
Deflated after the news, David returned to LA to play Colorado. Unfortunately, the match was an away fixture so after a 10 hour trip in the back of a cab he arrived at the "Big Dick" (Colorado's home ground) just in time to get
thrashed 4-0
. Exhausted and confused Beckham defiantly stated that "�hopefully we can concede 100 goals this year Professor Calculus." before being bundled into the back of a van to open a new Walmart in Pittsburgh.
Crab With The Golden Claws
In other news, lawyers for the Beckhams have issued an injunction preventing anyone publishing the names Victoria Beckham and Captain Haddock in the same sentence.
mygrmc.com