Hanging Gaffers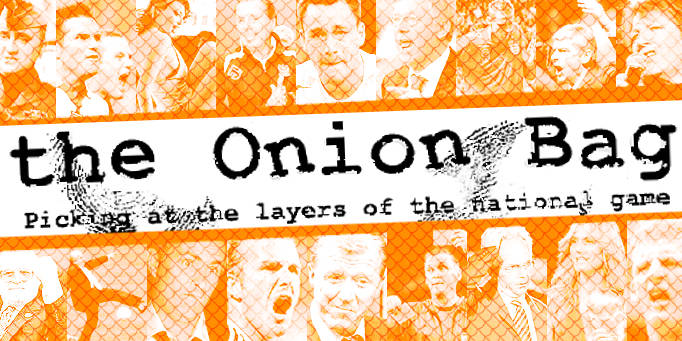 Confidence voting machine knackered
The official vote-of-no-confidence machine is faulty, the Electoral Committee confirmed today. Their study reveals that hardly any managers who were given a vote of confidence actually went on to keep their jobs.
Rotten boroughs
The Commission called for the machine's usage to be stopped immediately and warned club chairman to treat any results from it an highly dubious. "Chairman are urged not to use this device when deciding whether or not to back their managers" said a spokesman through an novelty sized megaphone straight into the ear of Newcastle Chairman Chris Mort. The Commission have also recommended that the last three US and Russian presidential elections be struck from the record as they use the same machines.
Old Bags
The demise of the polling device is the last in a long line of other media created abstractions to go horribly wrong. Other casualties include the
Managerial Merry-Go-Round
, the Relegation
Roller Coaster
and
Trap Door
plus the
Transfer Window
. Organisers of the Sack Race are said to be deeply concerned.
Robber buttons
Chairman of the League Manager's Union Les Dyke is delighted that the machine has finally given up the ghost but remains skeptical as to whether things will change. "Management is a high stress job and I should know." he told our intrepid reporter Larry Gak. "The pressure I was under as coach of
Shirley Wanderers Under 11
's was immense. I'll never forget the look on those lad's faces when we were relegated from the
Dove Cars Regional League 3rd Division (South)
. And Arsene Wenger thinks he's got it tough."
Wide awake
Already a new system is being prepared. It is expected to be a variation on the
Whack-A-Mole
game, where club chairman lamp their managers on the head with an enormous mallet if they want them to be sacked. If they don't then they can whack TV legend
Timmy Mallett
instead. The former children's telly presenter will look after the so-called "Mallet's Ballot". It will be taken around the country for the amusement of young children and football journalists.