Weekend TV Preview March 21-24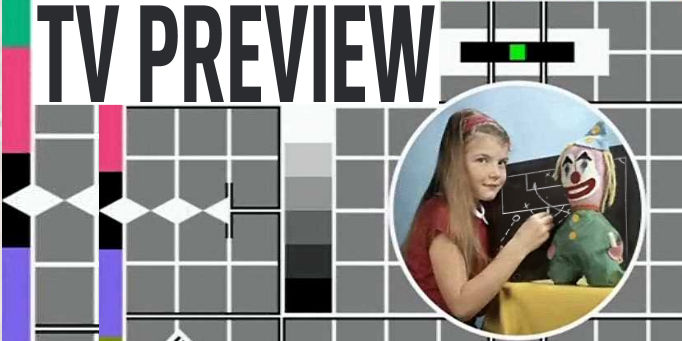 Friday 21 March
16.45 Charlton v West Brom, Championship, Sky Sports 1 & HD1
Both teams must have hoped to be in the top two by now, The Addicks are out of the play off zone and will be desperate to make up ground. Should be a decent game.
Saturday 22 March
12.30 Dundee Utd v Motherwell, Scottish Premier League Setanta Sports 1
Both teams are a point behind Hibs in the UEFA Cup sport. Will Dundee's CIS Cup heartbreak affect them against a Motherwell team grateful to be away from that Fir Park pitch?
12.45 Tottenham Hotspur v Portsmouth, Premier League, Sky Sports 1 & HD1
Spurs are a club waking from their slumber. However the sleepy dust has not been shaken from their eyes yet and something tells me that Jermaine Defoe is going to kick their arses.
17.00 Carmarthen v Bangor, Welsh Premier League, S4C
Three points for Bangor should ease their troubled brows. Camarthen need to keep Rhyl honest.
17.15 Leeds Utd v Walsall, League One, Sky Sports 1 & HD1
Leeds have dropped off the pace since their initial charge up the table and need to make up the points (assuming they are not given a load more by the league). It won't be easy though. Walsall sit above Leeds in the table and are unbeaten in three away games.
17.15 Everton v West Ham Utd, Premier League, Setanta Sports 1
The Toffees will be seething after their humiliating defeat at Fulham. West Ham will pay the price.
19.00 Mallorca v Recreativo, La Liga, Sky Sports Xtra
Interestingly, the listings have the home side playing Recre and the fixtures say they are playing Depor. Either way, its one mediocre team playing another. Save your points up for Sunday.
21.00 Sevilla v Atletico Madrid, La Liga, Sky Sports Xtra
Champions League six pointer. Sevilla are unbeaten in 5 (although their last was bottle assisted) and will fancy their chances.
Sunday 23 March
13.30 Sparta v Feyenoord, Eredivisie, Setanta Sports 2
Poorer relations take on the their flashy bling bling neighbours. Should be a tasty atmosphere and an away win.
13.30 Manchester Utd v Liverpool, Premier League, Sky Sports
1
Boom boom boom boom. Lets make some noooooiiiiiiiisssssseeeee. BLAM!
14.00 Gretna v Celtic, Scottish Premier League, Setanta Sports 1
This game may not happen and if it does Celtic will win.
16.00 Barcelona v Valladolid, La Liga, Sky Sports Xtra
Barca are terrible, Valladolid are worse.
16.00 Chelsea v Arsenal, Premier League, Sky Sports 1 & HD1
London rivals fight for the right to finish second.
18.00 Real Madrid v Valencia, La Liga, Sky Sports Xtra
Real Madrid are terrible... etc etc. Can you tell its a bank holiday today. I really should go outside.
19.55 Lyon v PSG, Le Championnat, Setanta Sports 1
PSG just can't get it right can they? I've never quite got the attraction of the French League for neutrals as it's even more one sided than Scotland. However, Lyon are not the club they were so it's possible this result could produce an upset if PSG wake up, realise their dreadful situation and kick out violently in a Father Jack style torrent of abuse. On the other hand you could pull that DVD of Father Ted off the shelf instead.
20.00 Athletic Bilbao v Getafe, La Liga, Sky Sports Xtra
Feck Off!!
Monday 24 March


17.30 Swansea City v Bristol Rovers, League One, Sky Sports 1 & HD1

The Swans face tough opponents in Rovers. The Gas have dropped off the promotion pace, no doubt distracted by their Cup shenanigans, but will definitely give the leaders a game
19.45 Ebbsfleet v Cambridge Utd, Blue Square Premier, Setanta Sports 1

If you have a non footballing significant other then you'll be testing your their patience with this one. Cambridge City are second but ten points off leaders Aldershot. To be be frank, all they can do is try to apply some pressure.