Weekend TV Preview March 7-9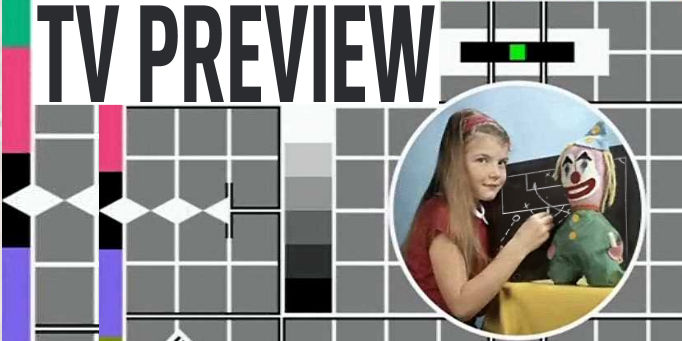 (All times UK)
Friday
19.30 Borussia Dortmund v Hertha Berlin, Bundesliga, Setanta Sports 2
Mid-table clash sees Hertha as the form team while Dortmund are as up and down as they have been all season.
Saturday
12.45 Manchester Utd v Portsmouth, FA Cup 6th Round, Sky Sports 1 & HD1
Pompey just squeezed through the last round with a last minute own goal at Preston and are yet to face Premiership opposition this season in this competition. United barely broke a sweat in their Champions League tie this week, they probably won't in this game either.
17.30 Barnsley v Chelsea, FA Cup 6th Round, BBC1
Barnsley's Anfield victory has made this year's FA Cup, that win plus the media's mis-trust of Avram Grant sees this as most people's tie of the round. Not mine though.
19.00 Real Madrid v Espanyol, La Liga, Sky Sports Xtra
Real looked pretty clueless against Roma midweek, they've got a few injuries so fifth placed Espanyol will fancy their chances - they'll have to do a lot better than they did in their last away match, losing to Deportivo.
21.00 Zaragoza v Atletico Madrid, La Liga, Sky Sports Xtra
Fourth from top plays fourth from bottom, but despite their low position Zaragoza have only lost twice at home this season. Atletico could take third spot with Villareal playing Barcelona late on Sunday.
Sunday
12.30 Aberdeen v Celtic, Scottish Cup Quarter-final, Sky Sports 1
Nothing to suggest an upset in this tie, Aberdeen were hammered 4-1 by Dundee Utd last month in the League Cup.
13.10 Middlesbrough v Cardiff City, FA Cup 6th Round, BBC1
This will be awful. Go out. See your family.
13.30 PSV v Ajax, Eredivisie, Setanta Sports 2
Top two playing each other, PSV could stretch their lead to 9 points which with 6 games to go would pretty much tie everything up for them.
14.00 Empoli v AC Milan, Serie A, Five
Things can't get any worse for Milan, can they. Can they? No, not really, not in this game anyway. Napoli v Roma might have been a better choice this weekend.
16.00 Wigan Athletic v Arsenal, Premier League, Sky Sports 1 & HD1
From zeroes last week to heroes this week Arsenal try to take their slick passing game to the ploughed field of the JJB. This pairing's actually thrown together some decent matches over the past couple of seasons.
17.00 Marseille v St Etienne, Le Championnat, Setanta Sports 1
St Etienne are woeful away, Marseille are very good at home. I wonder what happened to Sarah Cracknell.
18.00 Bristol Rovers v West Bromwich Albion, FA Cup 6th Round, BBC1
Tie of the round for me, should be entertaining.
18.00 Valencia v Deportivo La Coruna, La Liga, Sky Sports 1
Valencia haven't won for a while, Deportivo are in good form having beaten Espanyol and Sevilla recently. Neither have much to play for.
19.55 Lyon v Bordeaux, Le Championnat, Setanta Sports 2
Top two clash, Lyon will be happy with the draw to stay three points clear.
20.00 Barcelona v Villarreal, La Liga, Sky Sports 1
Second against third. Villareal could cut the gap to four points. They won't though.