You Still Couldn't Make It Up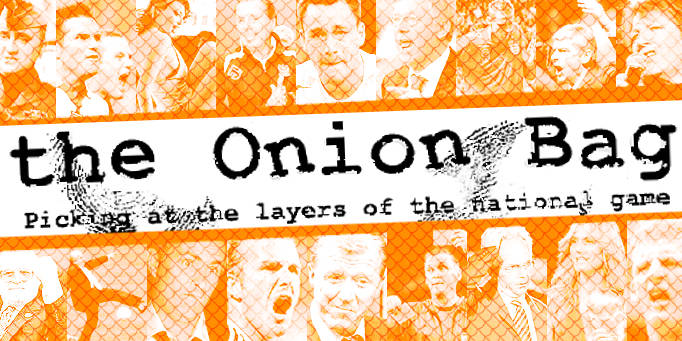 Clubs rush for fictional millions
Struggling clubs are rushing to claim potentially money-spinning new names from the world of fiction.
The gold rush started when Mansfield Town's new owner in-waiting John Batchelor announced
his plan to change the name
of the ailing League 2 side into Harchester United from Sky TV's hit show
Dream Team
. Now other clubs are considering similar moves.
Branch of science
New-monied QPR will be looking to make the easiest change as they they switch to become
Footballers' Wives
Earls Park. Leyton Orient will from next season play as Walford Town while Hartlepool will be known as Jossy's Giants.
An easy pink
Football re-branding expert, Ernesto Cockgroupier, explained the positives of such moves to intrepid Onion bag reporter Larry Gak: "Of course there will be problems with transition, but I think the benefits will be seen once fans have been allowed into players' homes and seen the star player shag their mother-in-law on the snooker table."
Community activist Les Dyke was predictably outraged: "This is just the thin end of the wedge. We've already seen one club being uprooted and moved to Milton Keynes. How long will it be before your club is setting up home in Melchester or Holby?"
It was all a dream
The Football League will need to approve any name change the new owner wants. "We've seen the show and know how persuasive Mrs Block can be," said a soon to be disappointed League spokesman.