The Friday List of Little or No Consequence #54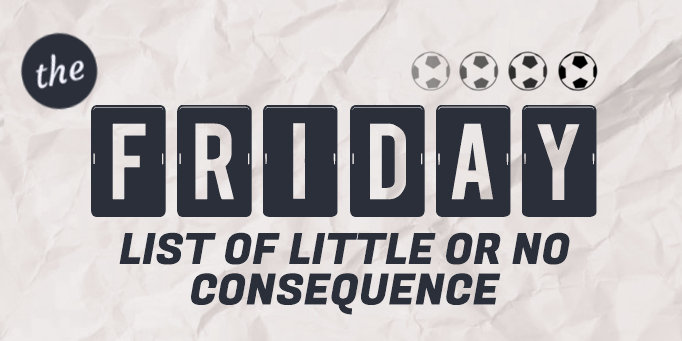 Seeing double?
12 Football-Playing Twins From Past And Present
from an idea sent to us by Sven
1. Dean and David Holdsworth (England)
2. Frank and Ronald de Boer (Netherlands)
3. Philipp and David Degen (Switzerland)
4. Gustavo Barros and Guillermo Schelotto (Argentina)
5. Shota and Archil Arveladze (Georgia)
6. Miguel and Javier Flaño (Spain)
7. René and Willy van de Kerkhof (Netherlands)
8. Andreas and Thomas Ravelli (Sweden)
9. Marcin and Michal ?ewlakow (Poland)
10. Hossam and Ibrahim Hassan (Egypt)
11. Ray and Rod Wallace (England)
12. Peter and Ebbe Sand (Denmark)
Our thanks go to Sven for providing this 'Friday List' idea, and if you'd like to do the same, just send it to info [at] spaotp [dot] com. If all goes to plan, your suggestion could end up on SPAOTP!