Week Twenty Two: The Pursuit Of Accidents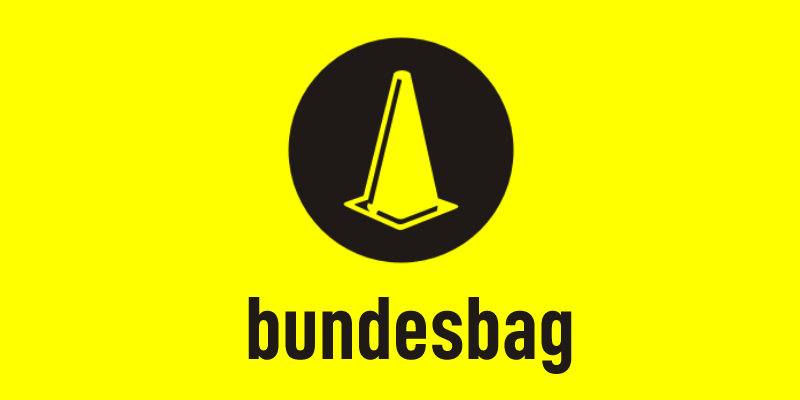 Your correspondent must confess to a certain degree of computer fatigue this week. To compensate, I am indulging in some early 80's Level 42 in the hope that it will drive me onto blogging success. The principal being the sooner I finish the sooner I can turn it off... I'm joking of course.
Someone else in need of a little regressive therapy is Schlake coach Mirko Slomka. His team's defeat at home to a Ribery inspired Bayern has left them without a win since their derby victory at the Westphalon. The increasing pressure has led to some fairly unpleasant rumblings in Gelsenkirchen about the coaches future and made him the first manager to have his picture on the Bundesbag for two consecutive weeks. I'll leave you to ponder which is the more serious.
Not for the first time in German football history, Schalke's pain is someone else's gain and Bayern's first ever win at the Arena Auf Schlake keeps them top of the Bundesliga, four points off Bremen who recovered from their recent indignities with a 2-0 win over Dortmund. Hamburg maintained their third place for another week by following up their decent result at Bayern last week with a stomping (gerd) mullering over Frankfurt this week.
Of the three Champions League aspirants, only Karlsruhe (yes Karlsruhe) managed a win at home to Wolfsburg who presumably have now had their moment and can go back in their box. The amusingly named Mario Eggiman was among the scorers at the Wildparkstadion. Mind you, I laugh, at least he's going to Euro 2008.
Leverkusen lost at Bochum which, apart from denting Bayer's Chumps League hopes is a cracking result for their Ruhr rivals. Bochum may not be getting an exhibition at the National Gallery anytime soon but they are hard working and tough hombres. I for one find much virtue in the way they play. Hannover kept their somewhat faint European ambitions alive with a 2-1 at home to Nurnberg who are still in the bottom three with Cottbus and Duisberg who lost again to Berlin.
Holding the bottom three at bay are Rostock who could have gone above Bielefeld had they held out against them for another six or eight minutes last Saturday. Eigler's 84th minute equaliser may have felt like a winner for all of two seconds. A late surge from any of the bottom three will leave both these clubs vulnerable. Oh yes, the end of the season is nigh.
That's it. Results
here
and tables
here
. Text your Twitter updates to the Bundesbag. Go
here
for more details.