Weekend TV Preview March 28-30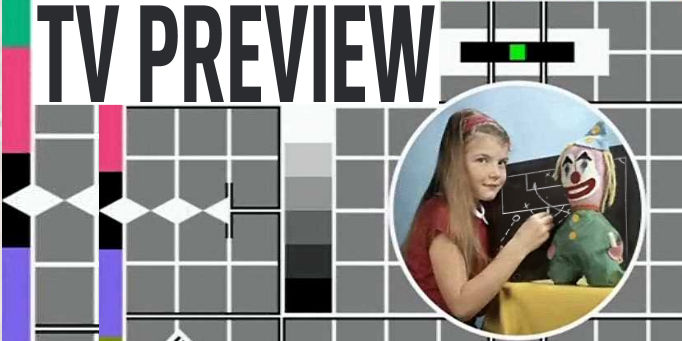 Friday 28 March
19.30 FC Hansa Rostock v VfL Wolfsburg, Bundesliga, Setanta Sports 1
Do really have nothing you'd rather be doing on a Friday night?
Saturday 29 March
12.30 Rangers v Celtic, Scottish Premier League, Setanta Sports 1
It may not be all over if Rangers win, but they will be six points clear with a game in hand. Despite the late stage this only the second time they've met this season - two more will be crammed in before the end.
17.15 Manchester Utd v Aston Villa, Premier League, Setanta Sports 1
A match usually associated with the early rounds of the FA Cup, I wouldn't be shocked if Aston Villa stole a point here. John Carew just has that air of someone who could visit Old Trafford and be entirely undaunted.
17.30 Charlton Athletic v Wolverhampton Wanderers, Championship, Sky Sports 1 & HD1
The smell of desperation is starting to kick up. A mini play-off for the final play-off places.
19.00 Real Betis v Barcelona, La Liga, Sky Sports Xtra
When you're on a minor wobble and you've got an away Champs League tie next Tuesday, Betis isn't the sort of place you want to go. Barca may have to be happy with a draw.
19.45 Lens v PSG, Coupe De Ligue Final, Setanta Sports 2
A rare ray of sunshine in an otherwise appalling season for these two, 4th and 3rd from bottom in the League and their current form is hopeless. Expect their minds to be elsewhere.
21.00 Villarreal v Atletico Madrid, La Liga, Sky Sports Xtra
Villareal have an excellent chance of overtaking the seemingly imploding top two - especially as they still have to play each other. Should be a cracker against the fourth placed team.
Sunday 30 March
13.00 Grimsby Town v Milton Keynes Dons, Johnstone's Paint Trophy Final, Sky Sports 1 & HD1
Fan-activists and right-on bloggers will be squarely behind Grimsby in this one. Good chance for MK Dons to start restocking their emptied trophy cabinet.
13.30 NAC Breda v Feyenoord, Eredivisie, Setanta Sports 2
Two teams longing to steal 2nd place from Ajax, both in good form though Feyenoord will want to make up for losing to their local rivals last week.
13.30 Chelsea v Middlesbrough, Premier League, Setanta Sports 1
Boro took a point from Arsenal earlier this month, Chelsea won't be as generous.
14.00 Juventus v Parma, Serie A, Five
Parma haven't won on the road at all this season and won't change that here. Udinese v Fiorentina might have been a better choice.
16.00 Liverpool v Everton, Premier League, Sky Sports 1 & HD1
A rare Liverpool derby with something meaningful at stage. Everton take fourth if they win, should be the game of the weekend but Liverpool have a way of taking the fun out of any match.
19.00 Deportivo La Coruna v Murcia, La Liga, Sky Sports 1 (2nd half only)
Probably only being shown to fulfill contractual obligations. Should be an easy win for Deportivo.
19.55 Lorient v Marseille, Le Championnat, Setanta Sports 2
More of the same, if really you must watch some football turn over to...
20.00 Real Madrid v Sevilla, La Liga, Sky Sports 1
Part two of the City of Seville vs the top two. Madrid's form is terrible thanks to a mountain of injuries. Sevilla are looking to secure a UEFA Cup spot.